---
High-speed Internet for rural areas must be prioritised to ensure the establishment and advancement of industries across the country, President Gotabaya Rajapaksa stressed, yesterday.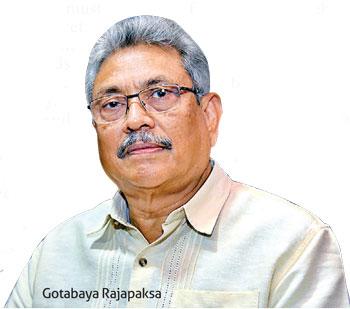 The President asserted that for Sri Lanka to be digitally inclusive, the relevant stakeholders must look to address the Internet speed issues, specially in rural areas, which stands a bottleneck for economic progression of the country.

"Unless high-speed Internet is made available to people, we would not be able to make substantial improvement in their day-to-day life.

This is true in the case of investors as well for them to look at Sri Lanka as an attractive destination. High-speed Internet is a key requirement," President told Sri Lanka Internet Day virtual forum yesterday morning, delivering the keynote address.

He stressed that having high-speed Internet in rural areas would offer more and lucrative opportunities for investors to help uplift rural areas, so that industries can be established.

While more needs to be done, the President acknowledged that the ongoing collaboration between public and private sector stakeholders provides the nation with much hope.

He reiterated that the government's policy entails key programmes to establish high-speed Internet in the country and steps have been taken to introduce new legislation to ensure data protection.

The President also pointed out that plans are in place to promote entrepreneurship via digital inclusion.

"We are therefore very serious in supporting the local entrepreneurs to develop and prepare them for the international market and boost our exports to reach US $ 5 billion," the President said.

To step up efforts, he shared that the Telecommunications Regulatory Commission of Sri Lanka (TRCSL) is on the continuous lookout for areas in the country that have poor telecommunication facilities and remedial steps are being taken to improve the signal quality and IT infrastructure.