---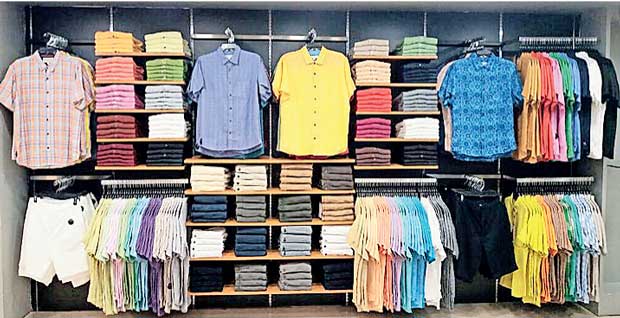 Situated in the midst of Malabe - Koswaththa, High Life fashion destination has become popular among the customers. There are many special features in this fashion destination compared to other places.
Most importantly this place offers the opportunity to buy clothes and accessories to everyone in the family under one roof and the huge parking space lures customers more to this place. In addition to that, it provides a children's park for the kids to play while shopping and also a food court, which makes the shopping experience very interesting for the customers.
High Life provides you with high-quality, branded products to a very low price unlike in any other place. This change in price can be seen vividly when compared with the price range of other shops.
Furthermore, 'Happy Monday' is a sales promotion programme offered by High Life Fashions, which will be in action from March 20 to April 30. In addition to this customer attraction strategy, the Happy Monday programme provides the customers a 15 percent discount on every Monday within the months of March and April.
On the other days there is a 10 percent to 25 percent discount on selected items and during the weekend there are special offers for credit card holders.
"If anyone visited our fashion destination once, they will be able to see the high-quality clothes that can be bought to a very low price, even lower than the usual prices
in the market."
Together with the low prices, the discount ranges offer the customer an unforgettable experience and many advantages.
In introducing the Happy Monday sales promotion programme, Hi Life Manager Nowshad stated that they are committed to provide customers advantages and a good service, while taking the business
among the people.