---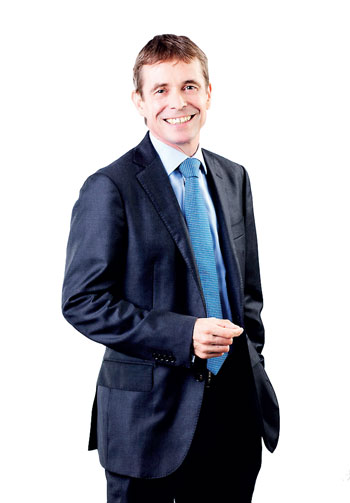 Diversified conglomerate Hemas Holdings PLC to a certain extent was able to weather the slowing consumer demand during the March-June quarter (1Q18) thanks to a strong show by its hospital and logistics and maritime operations.

According to the interim financial accounts filed with the Colombo bourse, Hemas reported earnings of Rs.1.21 a share or Rs.694.2 million for the quarter under review, recording no growth in its bottom line compared to the same quarter of the previous year.

The top line however grew 15 percent year-on-year (YoY) to Rs.11.4 billion though cost of sales grew at a faster pace of 17 percent YoY to Rs.7.2 billion to report a subdued gross profit of Rs.1.2 billion, up 11.6 percent YoY.
Higher administrative and selling and distribution expenses resulted in the group reporting an operating profit of Rs.867.6 million, down 4.6 percent YoY.

"The key factors that influenced the decline in profitability were subdued consumer spending resulting from increased inflation and VAT, flooding and landslides in Sri Lanka and exchange rate depreciation.

In addition, headwinds faced in our Bangladesh operation and losses incurred at Leisure, Travel and Aviation (LTA) segment also impacted our profitability," Hemas Group CEO Steven Enderby said in his review to the financial accounts.

The group's FMCG business recorded a net profit of Rs.422.8 million down from Rs.509.9 million YoY on a flat revenue of Rs.4.2 billion.

The leisure, travel and aviation sector's net loss widened Rs.134.6 million from Rs.48.8 million on a revenue of Rs.682 million, down from Rs.775.7 million.

The healthcare operations, which include two hospitals and pharmaceutical making and marketing subsidiary, recorded a net profit of Rs.509.9 million, up from Rs.352.41 million YoY on a revenue of Rs.5.2 billion, compared to Rs.4.3 billion YoY.

The group during the quarter under review broke ground for his new manufacturing facility, which will be Sri Lanka's first EU Good Manufacturing Practices (GMP) compliant pharmaceutical manufacturing facility. Construction will take approximately 24 months.

The group's logistics and maritime sector reported a net profit of Rs.121.8 million, almost doubling from Rs.64.6 million YoY on a revenue of Rs.622.5 million against Rs.344.4 million YoY. Hemas is the local agent for Evergreen and Far Shipping.

The group said the construction of its new logistics and container yard facility is ongoing and on track to complete by early FY 19.

The group a couple of years back raised little over Rs.4 billion to acquire or invest in businesses that are in line with its core businesses. The shareholders recently gave the group time till March 2019 to utilize the monies. The group has retained earnings to the tune of Rs.17.6 billion.

Nearly 65 percent of the issued shares of the group are controlled by the Esufally family through various private entities and Franklin Templeton Investment Funds as the fifth largest shareholder held 7.79 percent of Hemas as at June 30, 2017.