---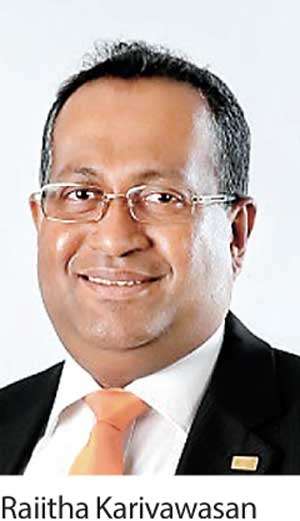 Hayleys group's coconut-shell based activated carbon manufacturer, Haycarb PLC recorded improved earnings for the September quarter (2Q19) as the group was able to significantly improve its top line performance due to an adjustment in sales prices.

The earnings for the quarter under review rose to Rs.6.84 per share or Rs.203.2 million from Rs.4.38 per share or Rs.130 million recorded for the same quarter last year.

The revenue for the period improved to Rs.4.6 billion from Rs.3.8 billion.Haycarb PLC Managing Director Rajitha Kariyawasan said that the adjustment of sales prices due to the sharp increases in raw material cost resulted in the growth in turnover.
The operating profit for the period rose to Rs.371.7 million from Rs.197.4 million a year ago.

However Kariyawasan said the shortage and cost escalation of raw material, coconut charcoal continued during the first half of the year in most of the
supply locations.

He said Haycarb focused on its lean platform, targeted cost saving initiatives and process improvements to minimise price escalations to our customers while protecting the group's profitability.

"Though we are expecting improved coconut crop and charcoal availability in most of our locations in the 2019 coconut season, the company is expecting a challenging period due to the increased competition from key coconut carbon producing countries," Kariyawasan said.

He further noted that Haycarb's strategy of broad basing the raw material supply network and support for environment friendly charcoaling methods under its flagship initiative 'Haritha Angara' contributed to the improvement of sustainable charcoal supply, which will be continued as a core supply chain strategy of the group.On a separate note, he said that the growth in Haycarb's environmental engineering arm Puritas (Pvt.) Ltd. is expected to contribute positively to the profitability of the group in the 2nd half of the year with projected growth in its business in water and waste water treatment systems in Sri Lanka and in the region. Haycarb was recently awarded a US $ 56.2 million project to install sewage wastewater removal networks by the Maldivian State utility Fenaka Corporation.

In the background of increasing emphasis on environmental sustainability worldwide, Haycarb remains positive in its medium to long term outlook in its activated carbon and water treatment system businesses.

As at June 30, 2018, Hayleys PLC held a 67.73 percent stake in Haycarb while the Employees' Provident Fund, the State-controlled private sector pension fund, held a 4.77 percent stake being the second largest shareholder.