---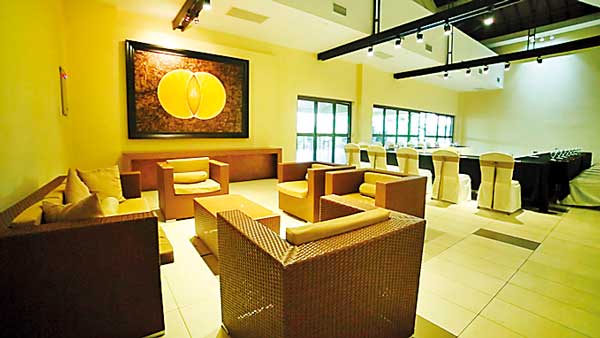 Havelock City, one of Colombo's premier residential properties and home to Sri Lanka's largest clubhouse, is introducing three luxurious venues for all types of events.

The three unique venues come fully equipped for any type of event, be it corporate or personal. Each venue has different capacities and clients can choose the ideal setting for corporate cocktails, weddings, exhibitions, corporate training programmes or religious gatherings.

Conveniently located with multiple access points from anywhere in Colombo, the Havelock City Clubhouse is managed by its catering arm 'The Regent Caterers' and provides exclusive catering services for all events held at the location.

Speaking on the latest addition to the company, LAHRC Banqueting and Resorts Director Shehan Gomez noted, "Colombo is vibrant in every sense of the word but there is a lack in supply verses demand of fully-fledged venues for events. The venues at Havelock City provide multiple choices in terms of size, catering options, accessibility and many more features. Our highly skilled teams of banquet managers are looking forward to assisting clients from choosing the right location, to matching menus with the calibre of event and even suggesting logistics partners for other requirements such as lights and sounds, etc. Our aim is to ensure a memorable event for every client."

The three venues namely, 'The Pavilion', 'The Orchard' and 'The Waterfront' are already renowned for bringing a different atmosphere and ambiance to events held there. The Pavilion is an opulent multi-purpose hall equipped with controlled lighting and the capacity to accommodate 250 guests. With generous parking space and easy access to the venue, this hall is perfect for large-scale events such as weddings, conferences, seminars, etc.

For a view of the beautiful elevated roof garden during your private party or corporate function, The Orchard is a lavish hall that offers a serene, natural setting. Up to 70 guests can be comfortably accommodated for smaller corporate meetings, birthday and anniversary celebrations. For an added allure of the calming effects of water, The Waterfront is truly a banquet hall for any occasion. This venue provides a view of the swimming pools and can accommodate up to 100 guests for cocktails, storybook weddings and even product launches.

The Havelock City venues are state-of-the-art. The Regent catering service is operated from the Regent Country Club in Malabe that has a 4000 square foot kitchen. Food is meticulously prepared daily by internationally qualified chefs according to the client's requirements. The menus on offer are truly intercontinental with cuisines from all corners of the world well represented.