---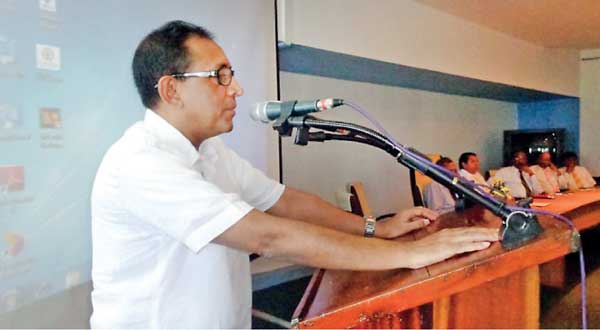 During an official visit to the Sri Lanka Insurance Corporation (SLIC) yesterday, Public Enterprises Development Minister Kabir Hashim pledged that the government would not privatise the state-owned insurance giant.

"There are many misconceptions that my Ministry is all about selling and privatising State assets. This is not the case at all and I want to assure all of you that this organization will not be privatised under this government headed by President Maithripala Sirisena and Prime Minister Ranil Wickremesinghe,"
Hashim said.
He requested all SLIC employees to increase productivity of their services to serve their customers better as well as to compete with the private sector insurers.
"We plan to increase the profits of the organization by three times within the next few years," he said.
Hashim was accompanied by Public Enterprises Development Ministry Secretary Ravindra Hewavitharana and was welcomed by SLIC Chairman Hemaka Amarasuriya and Joint Managing Director T.M.R. Bangsa Jayah.