---
Foreign Affairs Deputy Minister Dr. Harsha De Silva will be the keynote speaker at a Brexit briefing forum on Friday, July 15, 2016. The luncheon forum will be joined by the High Commissioner to Britain with other industry personalities to discuss the probable consequences when Britain leaves the EU.
The event is organised by Shippers' Academy Colombo with strategic support by the Council for Business with Britain.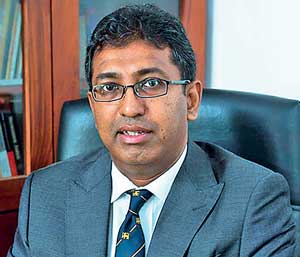 The global economic uncertainty is likely to continue for a relatively long period due to the United Kingdom (UK) referendum outcome and businesses need to adapt to this new reality. The Brexit will create new challenges and opportunities and it is likely to change the way we do business now with the UK and European Union (EU).
Global trade will have to work new arrangements when dealing with Europe and the UK as the European region movement of persons, capital and trade will change when Britain untangles itself from Brussels once it decides to execute Article 50 of the Lisbon Treaty. The immediate outcome of the referendum has been the political uncertainty in the UK and global market volatility.
Some of the topics that would be discussed at this forum will be:
What impact to Asia and possible outcome for Sri Lanka?
What about GSP Plus now?
Impact on trade, exports and imports/tourism
Currency volatility, can the pound go down further?
The impact on commodity markets, oil and interest rates
Sri Lanka government strategy, what should it be and what can it do
The forum will be held at Galadari Hotel from 11:30 a.m.-2:00 p.m. on July 15, 2016 (including lunch). Interested parties may contact the Shippers' Academy Colombo on: 0113560844/07738201703E-mail: enquries@shippersacademy.lk. Online: www.shippersacdemy.lk.