---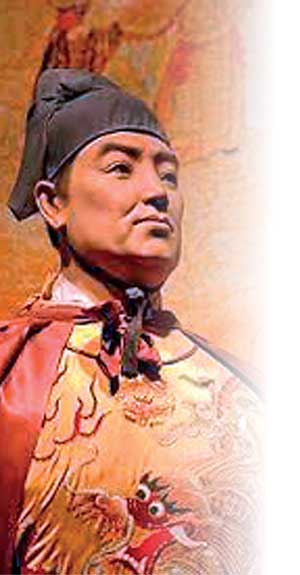 By Supun Dias
Linking Sri Lanka's history with the present, Deputy Foreign Minister Dr. Harsha de Silva recently told a youth forum in Colombo that same strategic interest people had in Sri Lanka is bringing them back to the Indian Ocean island even now.

"Now they don't come in ships; they come in planes or private jets. That is good, as a government we want to exploit that," he said.

He brought in his electorate Kotte to recount what happened to the ruler of Kotte, Alakeshwara, when the Chinese treasure voyagers came to Sri Lanka.
"Admiral Zheng He came to the island in 1411. They came because of the strategic positioning of the country. You know what happened to Alakeshawara; they caught him and took him to China," de Silva narrated.

Chronicles say that Zheng He led seven expeditions to the 'Western' or Indian Ocean. He returned to China with many trophies and envoys from more than 30 kingdoms including King Vira Alakeshwara of Ceylon, who came to China as a captive to apologize to the emperor for offenses against his mission.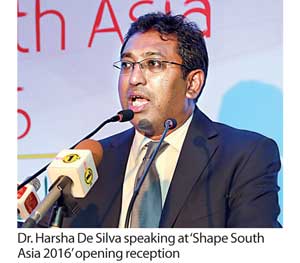 "Our history goes back like the rest of South Asia. We can see how this island was a globalized entity and was in the mid of trade during the Anuradhapura era. Interestingly, in the Polonnaruwa period, merchants from Greece, China and Persia were all here doing imports and exports," the minister said.
"Though we were like the agricultural hub, much concentration was on trade. That was when we began to come up as a major player in the Indian Ocean. Why I recounted all this was because history is repeating. In the 1700s the share of Asia's percentage of global gross domestic product (GDP) was 60 percent. But then it declined. But by now it is around 20 some percent and by 2050, it will be around 50 percent of global trade," he noted.

He also said his government strategy is to leverage the country's proximity to India, which has a population of over 1.2 billion to connect to the subcontinent and integrate Sri Lanka's economy with regional economies, making the country the centre of the Indian Ocean, again.
Pic by Damith Wickremasinghe