---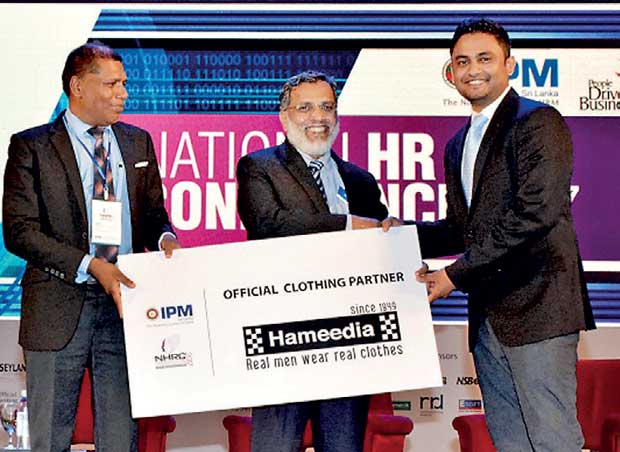 Hameedia was privileged to be the official clothing partner for the National Human Resource Conference 2017, organized by the Institute of Personnel Management (IPM).
The National Human Resource Conference 2017 was held at the BMICH on 20th and 21st June. In a first for the conference, Rs. 1000 gift vouchers were distributed among all 1000 participants and on top of that, 3 best dressed men at the event were selected and awarded with exclusive suits by Hameedia.
The conference attracted over 1000 local and foreign professionals representing the Human Resources (HR) fraternity as well as other industry professionals. The conference is considered to be the largest gathering of senior HR practitioners, consultants, academics as well as non-HR-related personnel from Sri Lanka and the South Asia region. The conference brings together many experts in the fields of HR and technology to share their insights on industry trends.
Hameedia is a brand that understands the aspirations of working executives at all levels, and also the need to motivate and inspire them to achieve their fullest potential.
By becoming a part of the National Human Resource Conference 2017 and awarding prizes to the 3 best dressed men, Hameedia was able to impress on participants the importance of making a favourable first impression by being well groomed and sharply dressed.
Since its inception in 1949, Hameedia has cemented its place as the preferred menswear specialist in Sri Lanka with its world-class quality, custom tailoring and ready-made clothing.
The company continues to make its presence felt locally and internationally with 30 outlets across Sri Lanka and stores in the Seychelles, Maldives and Australia respectively. Along with its own branded clothing and accessories which includes FH, Envoy, Le Bond and Signature, Hameedia also showcases international brands such as Raymond, Lee and adidas.