---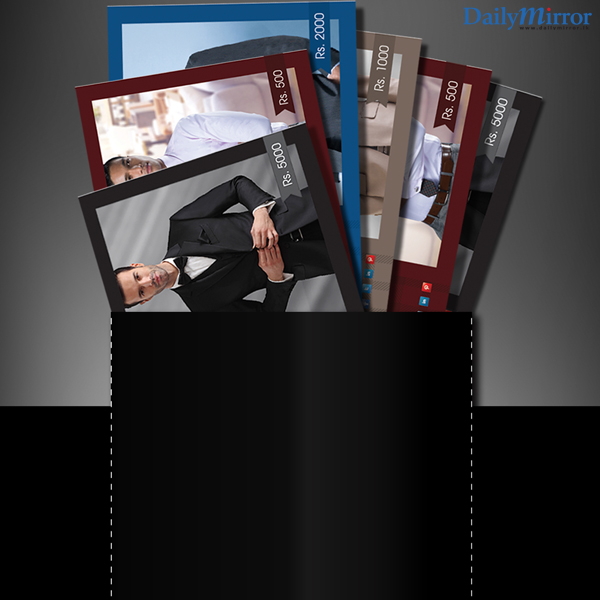 Hameedia is continuing to offer its valued customers an exciting range of offers and vouchers this Ramadan.You can get optimal value for all your purchaseswhen you shop at Hameedia this monthand enjoy a mix of gift vouchers and cardholder promotions that will be available at select periods throughout the season.Whilst customers will be able to earn gift vouchers worth Rs. 1000, cardholders ofSeylan bank, Amana Bank, NDB, NTB/AMEX, HSBC and Commercial banks, will also benefit from savings throughout the season. Continuously setting the benchmark in the fashion industry, Hameedia - Sri Lanka's leading menswear specialist remains dedicated to providing customers with style and fashion solutions, that will ensure they look their best this Ramadan and on all key occasions throughout the year.
Customers who spend over Rs. 7,500 at Hameedia showrooms will be eligible for a gift voucher worth Rs. 1000. With every additional spend of Rs. 2,500, customers will get a gift voucher worth Rs. 500. So if a customer chooses to buy a collection of elegant outfits for Ramadan, and the final bill reaches Rs. 10,000, he or she will also get two gifts vouchers worth Rs. 1000 and Rs. 500. This promo will be open until the 26th of June.
The gift vouchers can be used at any showroom during the promotional period, to purchase a variety of chic accessories and fashion staples. A Hameedia gift voucher is always sure to put a smile on anyone's face, so customers can gift their vouchers to loved ones and family members to brighten up their month.
Hameedia is also offering cardholders incredible savings upto 25% on their final bills as the card promotions of afore mentioned banks will run until the 23rd of June.
Kindly note that offers cannot be used in conjunction with any other ongoing promotions and are available at varying time periods. Hameedia has become a leading brand that is synonymous with style and quality. All of Hameedia's collections are designed and tailored according to the highest international standards and only the finest fabrics and embellishments from around the world are used. Since its inception 67 years ago, the company has achieved phenomenal growth and today the Hameedia brand is a household name across Sri Lanka and is rapidly gaining popularity around the world.