---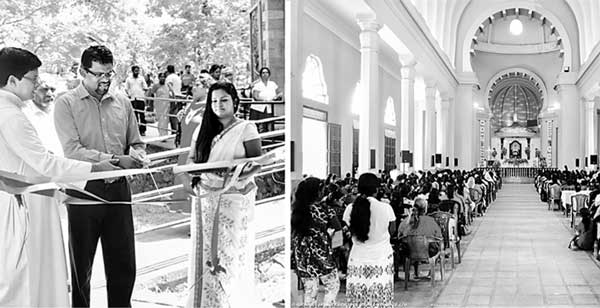 HNB Grameen organized an all-night Pirith Ceremony at the company premises to coincide with the anniversary of the company,which wasfollowed by an almsgiving for 15 Buddhist monks the next morning. The objective was to invoke blessings on the Directors, Corporate Management, staff and customers, all of whom were present.

As part of its anniversary celebrations, the company also refurbished the dedicated area for devotees to light votive candles, at the Basilica of Our Lady of Lanka in Tewatte, as a gesture ofthanksgiving from the company. The lighting of candles is a symbol of the devotee's faith, respect and devotion to God, and was initiatedat the request of Reverend Father Victor Jayamanne, the administrator of
the Basilica.

The opening of the refurbished area took place soon after the 9am thanksgiving mass which was attended by over 2500 customers. On behalf of the company, the Managing Director along with the corporate management and staff also attended this event.