---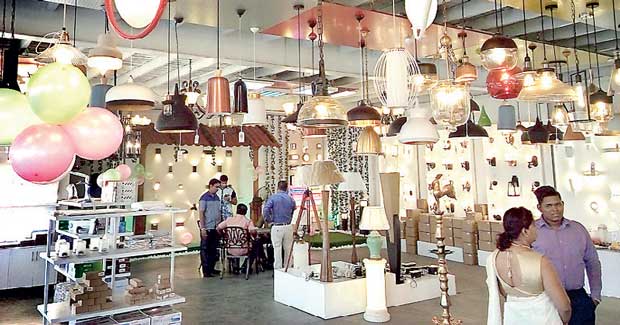 Nature Efficient Electronics Lanka (Pvt.) Ltd recently announced the opening of its new showroom in Kiribathgoda, to demonstrate energy efficient LED, decorative and smart lighting technology in a real-life application, providing customers a first-hand experience to a wide range of lighting/LED products.

The newly expanded showroom located in No.17, Kandy Road, Dalugama, Kelaniya is open Monday to Sunday from 9:00a.m. to 7:00p.m.

"Products will be on display from our indoor/outdoor range, including a selection of modern decorative chandeliers, wide LED collection, antique range, wall lighting, industrial, commercial, underwater, motion sensor, smart home/building control lighting," said Nature Efficient Electronics Lanka (Pvt.) Ltd Chairman/Managing Director Ajith Gunawardana. "Our high-quality LED and lighting products produce accurate colour reproductions and consume only a fraction of electricity compared to other traditional lighting sources."

"Under the Greenee brand we offer designer production range, Nature Efficient Electronics LED lighting products are currently installed in many locations islandwide, most notably in the hospitality sector, residencies, apartments. Public and private sector entities can benefit greatly from the use of LED lighting solutions," added Gunawardana. "In addition to energy savings, the operational life of our LED lamps is longer than that of halogen and incandescent lamps, eliminating the need for routine replacements."

Efficient Electronics Lanka offers two year warranties for all LED and lighting products backed by an efficient after sales service. The company also undertakes total lighting solutions which include electrical wiring and installation of light fixtures to provide unmatched personalised service to clients.