---
Living with nature is a lifestyle that is healthy for us and the environment. What exactly is a healthy lifestyle? Simply put, living in a good natural environment, having a healthy diet, doing good deeds for the earth.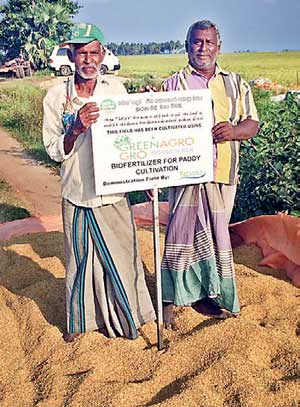 Following an environmental-friendly lifestyle is mainly, consuming organic foods cultivated without using chemicalssuch as,inorganic fertilizers, pesticides, herbicides, and insecticides thatcan destroy one's health.
Eco-friendly farming is a process of cultivation, without harming the environmentusing only natural sources to provide nutrients to plants. Organic concept is becoming popular among Lankans and many government and voluntary organizations are working on promoting the
green concept.
ICEI and Overseas are two Italian non for profit organizations that are working in Sri Lanka together with Ecowave, a local social enterprise. Both international organizations are in Sri Lanka since 2005 implementing projects in the fields of integrated rural development, focusing on the food supply chains and community-based responsible tourism.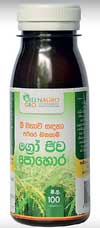 Thanks to funds from the Italian Cooperation and Cariplo Foundation -trough the initiative "Feeding the Planet 2015" - a unit for producing a liquid biological fertilizer –Green Agro for paddy has been established and the production of organic fertilizer has recently started. Green Agro is a consortium of friendly bacteria that helps to accelerate the microbial process in the soil allowing crop plants to uptake nutrients more easily avoiding the use of chemical products.
Green Agro-Aro, is produced by Green & Biofert Guarantee Ltd, established in Buttala in 2016 to support organic farming in Sri Lanka. The company is not for profit and it reinvests all its earnings in research and development to identify new innovative organic solutions for agriculture. "Feedback from the paddy farmers using the product are encouraging as well as the field trials conducted in Monaragala and Ampara districts over the last four years," says the Managing Director of the company, "and for this reason we want to invest in the development of new products for other crops". A fertilizer for vegetable and one for fruit are currently undertesting with the Sri Lankan Department
of Agriculture.