---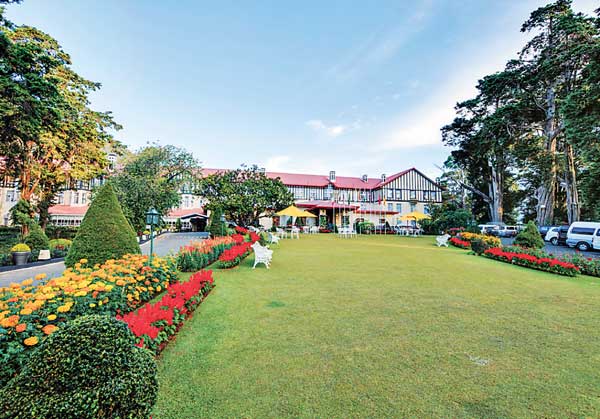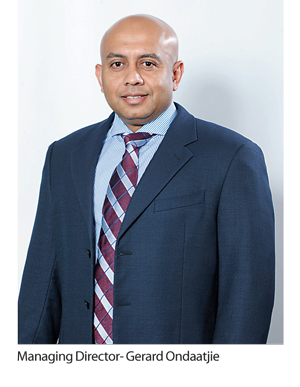 The Nuwara Eliya Hotels Company PLC (Grand Hotel) recently published its annual report and financial results showing the company's impressive financial performance for the year ended 31st March 2016 by posting Rs.988 million in revenues which reflects an 18 percent growth over the previous year.

The profit before tax grew by 9 percent over the corresponding year, reflecting a major achievement for the company. The Company's pre-tax profit and post-tax profits stood robustly at Rs. 358 million and Rs. 297 million respectively, increased by 15 percent and 9 percent respectively from last financial year.

Company's Earnings Per Share for the period under review was Rs 147.89 as against Rs. 136.04 in the previous year. The Company maintained a consistent dividend policy during this year as well. Accordingly, the Company paid a final dividend of Rs 30.00 per share, compared to previous year's dividend of Rs 22.50 per share. The Dividend Pay-out Ratio is 17.34 percent compared to previous year's ratio of 16.53 percent.
Commenting on the Company's outstanding financial performance and the operations, Gerard Ondaatjie, Managing Director of The Nuwara Eliya Hotels Company PLC, said, "We are proud to achieve this strong financial growth as a result of focused strategic initiatives deployed during the year. The strategies undertaken included repositioning and rationalization of hotel portfolio, identifying and targeting high potential market segments with constant customer-engagements and new value propositions. It is true that economies in the world are still showing a slow recovery. However, many are looking towards brighter horizons. Above all, the surge of global travel continues unabated with new markets opening up with opportunities that would have been unimaginable only a few years back. As I look ahead, I see good prospects on which to further develop our
hotel business".

In keeping with its tradition of continuous improvement facilitating higher degree of guest satisfaction and comfort, the Grand Hotel - NuwaraEliya is on a forward journey with several new facilities having been already added and a lot more in the pipeline. During the current year, the Barnes' Fushion Grill was inaugurated to promote the new concept of dining. This outlet with its clear glass roof provides the ideal ambience for exclusive alfresco dining. A truly international grill menu consisting of sizzling steaks/lamb, poultry, seafood &Nuwara-Eliya Greens are on offer for the discerning guests, for dinner.
With the inherent passion to provide "nothing but the best" to every guest dining at the Grand Hotel and to make their experience a very special and a unique one, the hotel embarked on a project to add an extra dining space of 1650 Sqft to the "Barnes Hall", its main restaurant, plus an additional 1175 Sqftof an outdoor terrace for both high tea and outdoor dining. The project would be completed and ready for guests by the 01st of November with which facility the hotel would be able to undertake many outdoor/alfresco activities in the future. Events such as Coffee mornings/evenings, Jazz Evenings are a few to mention.

The Hotel also introduced a new concept menu by the name of "Lounge Menu" (served in all lounges/lobby and the lawn in front of the hotel) is an ala carte of "finger food" consisting; appetizers, soups, main courses and desserts that could be partaken without the use of cutlery. This is solely for the convenience of guests who would want to order and consume food whilst being seated at chairs and tables which aren't meant for dining, whereby the use of cutlery would make them uncomfortable and inappropriate. Instead, whilst being comfortably seated and engaged in their conversations and sipping a drink of their choice or a cup of tea, they would be able to enjoy a full meal satisfying their appetite to maximum.

It is also envisaged to establish an Arabic Fushion Restaurant together with its own Shisha Lounge in the area which presently houses the gymnasium and the health club, once these facilities are relocated in their new surroundings. With the ever increasing Arabian visitors to the Grand Hotel in particular and to NuwaraEliya in general, it is foreseen that the Arabic Dining option is certainly a way forward.

The Grand is also seriously working on a state-of-the-art 'Out-Side Catering' facility to be able to undertake private caterings at institutions & residences in the area, together with hosting small but high-end weddings at the Hotel!

As a fitting proof to Grand Hotel's high standards of culinary expertise & service, it should be proudly mentioned that in January this year, the Australian High Commission in Colombo invited the Grand Hotel to handle the Catering at the then Australian High Commissioner's farewell function which was attended by the entire diplomatic community & the cream of business community & state officials in Sri Lanka!

The Nuwara Eliya hotels Company PLC emerged victorious once again walking away with the Bronze Award in the Hospitality Sector category at the prestigious CA Sri Lanka (The Institute of Chartered Accountants of Sri Lanka) Annual Report Awards Competition which covers 22 sectors and a total of 130 organizations from small business categories to
large conglomerates.