---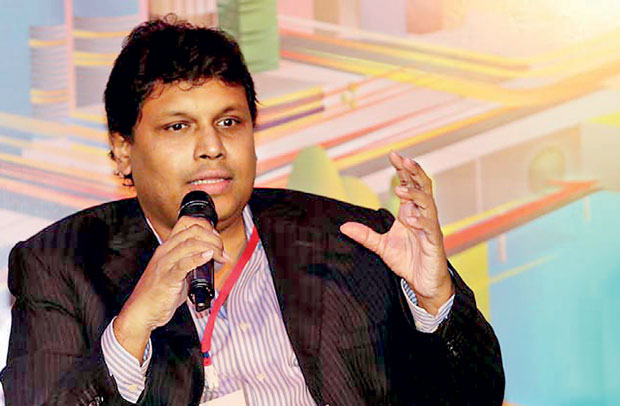 By Chandeepa Wettasinghe
The Sri Lankan government will be introducing a nationwide toll system run by artificial intelligence by the 3rd quarter of 2017, a leading official of the state's Information Communication Technology Agency (ICTA) said.
The 2017 budget had included the proposal, which will be implemented
by ICTA.
"We need to have greater traffic management using artificial intelligence, because the traffic build up is slowing down the economy. In other countries, even with superhighways, they have tolling systems for their roads," ICTA Managing Director/CEO Muhunthan Canagey told Mirror Business.
He said that the tolling system would encourage people to plan their daily travel, instead of undertaking travel haphazardly with no regard for the needs of others, and waste a lot of fuel unnecessarily.
"They need to understand that if they travel during specific hour or time or certain sections of road, they might have to pay a premium," Canagey added.Moratuwa University Transport and Logistics Department Professor Amal Kumarage had noted that Sri Lanka is losing 1.5 percent of its gross domestic product annually
due to congestion.
He had also found that the national average speed would drop to 19 km/h by 2030 from 26km/h in 2012, and the average speed in Colombo would fall to 15 km/h from 22 km/h in the same time frame.
Economist and JB Securities CEO Murtaza Jafferjee has been calling for a toll-based traffic management system for the past several years, instead of traditional controls on fuel and vehicle import prices as a solution
for congestion.
The groundwork for the new system was set in the 2016 budget with a proposal to study congestion by installing a traffic encoder free of charge on every vehicle in the country at an expense of Rs. 500 million, which was to be borne by the Treasury. However, the proposal has not been implemented. Canagey said that extensive studies will be conducted on many roads in the country on different times to study traffic patterns.
"We need to study traffic flows, speeds, and volumes. We will also use analytics from Google Maps. Based on the studies, we can install the systems anywhere in the country to manage traffic efficiently," he said.
However, he noted that those who do not want to pay tolls would still have options available.
"The AI software will decide where to toll and what prices. But of course, there has to be clearly notified price ranges on a screen on top prior to entering into certain areas. Alternate routes will be available to people who don't want to pay tolls and want to stay in traffic," Canagey said.
However, he said that the general price ranges and areas will have to be decided through cabinet.
Canagey went on to say that the new tolling system will be an automated electronic road pricing mechanism, which is common in Western countries, as well as in Asian countries such as Singapore with overhead sensors and cameras.
"You can go at normal road speeds and there will be a transponder with a card reader for your card in your vehicle, which will be read by the sensors to collect tolls," he said.
He noted that similar to enforcement processes in other countries for those who do not follow the system, the cameras will capture licence plates of nonconformists, process the tolls due, and charge them the total when renewing their licences.
All the data from the tolling system will be processed in a government cloud platform, though equipment for the system will be sourced through competitive bidding.
He said that consultancy for the project would be sought from both local university members, as well as experts in foreign countries.
"This is one phase of Sri Lanka moving into an advanced economy," he added.
The government is also introducing advanced public transport systems, road networks and urban planning to facilitate the exodus of rural population towards city centres, though Central Bank Governor Dr. Indrajit Coomaraswamy recently said that the projects could take 3-4 years to gain traction.
Prime Minister Ranil Wickremesinghe had said that the multibillion dollar Western Province Megapolis Project centred on the capital could take 25-30 years for completion, though public transportation systems would be implemented soon.