---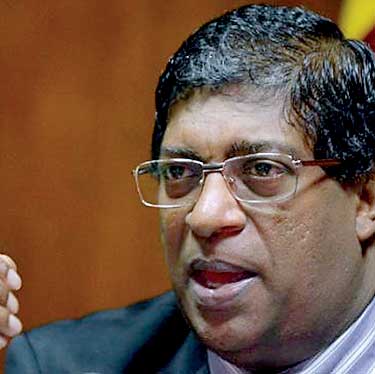 Finance Minister Ravi Karunanayake said the tax burden presently on the public could be removed in a short period of time as a result of the government's commitment to practice financial disciplines. He added that the government has taken every possible measure to eliminate waste and corruption in its approach to managing the country's economy.
"A president who ruled this country for 11 years questioned us today about value-added tax (VAT). A VAT of 20 percent was imposed on the people during his regime; therefore I would like to ask him whether he has forgotten the recent past to question me about the increase in VAT.
We also would like to reduce the cost of living and remove the burden from the ordinary people. However, we are unable to reject the dowry of debts passed on to us by the Rajapaksa regime," Karunanayake said.
The minister charged that Rs.288 billion was spent for the Hambantota harbour but its monthly revenue is only Rs.3.4 million. He said the United National Party (UNP) government estimated to construct the Southern Highway at a cost of Rs.60 billion but the Rajapaksa regime spent Rs.128 billion to build the Southern Highway.
"People are suffering today consequent to the loans obtained during the Rajapaksa government at high interest rates such as 8 percent. Therefore, I challenge former President Mahinda Rajapaksa to participate in a debate with me for two hours and argue on the country's economy, without making false statements at every nook and corner."