---
Reveals plan to plant coconut on 100,000 hectares of paddy land
The government is planning to increase the export earnings of coconut up to US $ 1 billion during the next five years, Plantations Minister Ramesh Pathirana said yesterday.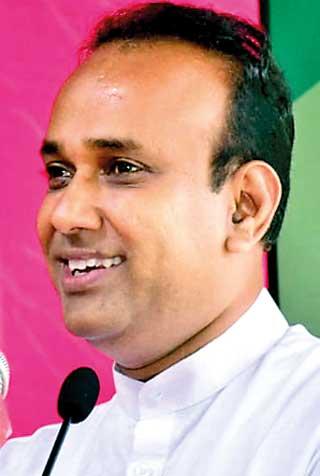 Ramesh Pathirana

The minister revealed this at a programme held to mark the World Coconut Day, at the Coconut Research Institute in Lunuvila.

"We intend to plant coconuts on 100,000 hectares of paddy land. A discussion has already been held with the Agrarian Services Department in this regard. Our intention is to bring in a transformation in the coconut industry," Pathirana said.

"We have seen that there is potential for increasing the export revenue of coconut more than tea and rubber. Therefore, we will adopt all possible strategies to develop the coconut industry," he added. He also assured that the government would come up with strategies to increase the production of coconuts somewhere between 300 and 400 million nuts in the coming months. "We are confident that we can meet this targeted range in the future," he said.

Sri Lanka has completely banned the cultivation of oil palm to promote coconut cultivation.