---
Advisor expected to conduct research, advertise and communicate with potential investors and attract investors for the two hotels
Govt. will sell 51% of Hilton and Grand Hyatt on a special board on Colombo Stock Exchange to a buyer selected through competitive bidding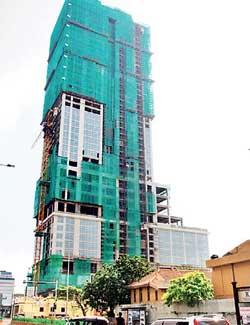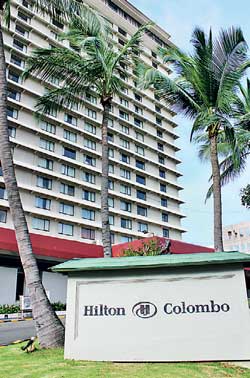 The Sri Lankan government last week took the first step in the long overdue process of divesting non-strategic state-owned enterprises by announcing that it is headhunting for a Transaction Advisor for the Colombo Hilton and the Grand Hyatt.

The Public Enterprise Development Ministry has published a request for proposals for a Transaction Advisor with a regional presence with significant experience in mergers and acquisition, divestitures, and public and private placements of hospitality assets.

Firms engaged in international property consultancy, financial advisory, strategic/management consultancy, real estate advisory, investment banking, merchant banking or commercial banking with a dedicated investment and/or merchant banking division, or a consortium of firms which could prove their expertise in handling cross border transactions are eligible to apply.

The Transaction Advisor is expected to conduct research, advertise and communicate with potential investors and attract investors for the two hotels.

The government will sell 51 percent of the Colombo Hilton holding company Hotel Developers PLC on an 'all or nothing' basis on a special board on the Colombo Stock Exchange, to a purchaser selected through a competitive bidding process.

Some shares would be sold to employees, while the remainder would be sold to the public.

The total shares in Canwill Holdings (Pvt) Ltd, which owns the Grand Hyatt, would also be divested in a similar manner.

The Colombo Hilton, fully owned by the Treasury, has a 5-star 350-room hotel on a 6.92 acre land in the city centre, while the Grand Hyatt owned by the Sri Lanka Insurance Corporation and the Employees' Provident Fund, is still under construction, will be a 458-room, 100 serviced apartment 5-star hotel occupying 2.32 acres.
The Grand Hyatt construction is set to finish by 2018. However, recently Mirror Business reported that the hotel may not have the cashflow to complete construction.
Non-strategic state-owned enterprises are being divested as a part of the reforms under the International Monetary Fund programme to improve the country's economy.