---
The new quality control and quality assurance laboratory of Gamma Pharmaceuticals (Pvt) Ltd., and Interpharm (Pvt) Ltd., was declared open by Kalana Hewamallika, the Chairman and the Managing Director of the two companies recently at the factory premises of the companies' at Madapatha Road, Piliyandala.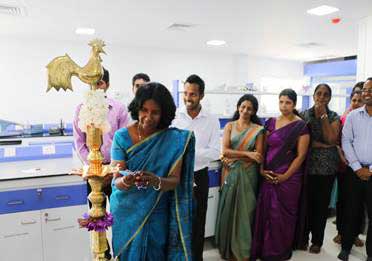 The new state-of-the-art laboratory is designed in compliance with the requirements of World Health Organization (WHO) and Good Manufacturing Practices (GMP). The laboratory covers an area of about 3000 sq. ft and comprises of separate areas for quality control testing and quality assurance functions. The laboratory is equipped with all the instruments and other facilities required for the analysis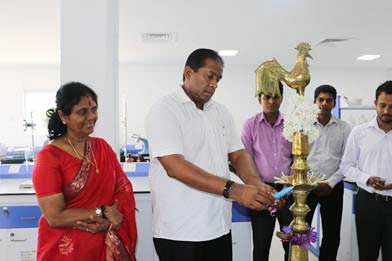 of the pharmaceuticals manufactured by the two companies in accordance with the specifications formulated by the British pharmacopoeia and the United States Pharmacopoeia.
In line with the present status of expansion of the pharmaceutical industry in Sri Lanka, Gamma and Interpharm are geared to contribute towards the essential drug requirement of the country, to serve the nation with a number of factory fresh pharmaceutical products with quality complying with international British and United States pharmacopoeial standards.