---
By Yohan Perera and Ajith Siriwardana
State Minister of Money & Capital Markets and State Enterprise Reforms Ajith Nivard Cabraal informed Parliament yesterday that the Central Bank would provide swap agreements to foreign investors who invest in Sri Lankan government securities (G-Secs) to allay any uncertainties due to fluctuations of the Sri Lankan rupee.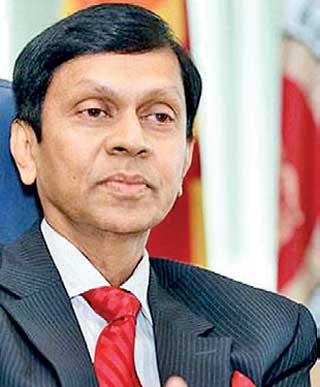 Ajith Nivard Cabraal
He said the move would ensure an increased inflow of foreign currency into the country.Winding up the debate on new regulations imposed under several Acts and Ordinances in the House yesterday, Cabraal said the government is also looking at attracting foreign direct investments (FDI) as a tool to bring in foreign currency.

"Sri Lanka's economy will begin resurging in a few months time," the State Minister said.

He also said the government further aims to convert one percent of Rs.10 trillion total deposits in banks and financial institutions, into investments in the coming months via the Colombo Stock Exchange.