---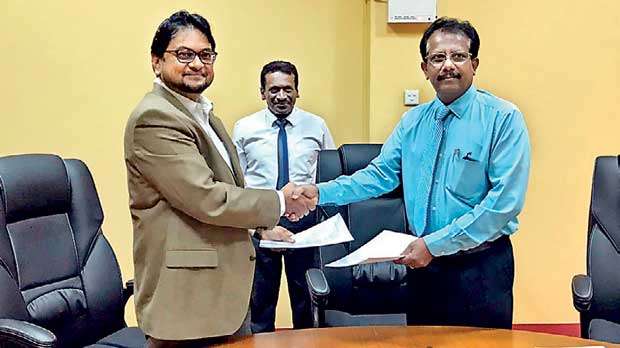 From left: Dr. Nishan de Mel (Executive Director – Verité Research), L. M. K. Muthukumarana (Deputy General Manager – Legal & Airport), W.M.V. Wansekara, (Acting General Manager – SLBFE)
The Sri Lanka Bureau of Foreign Employment (SLBFE) signed a Memorandum of Understanding (MoU) with Verité Research recently.

Verité Research, an independent think tank based in Colombo, will work with the SLBFE to understand the effectiveness of its policies, provide insights on improving policy and bear the research costs.
This partnership falls in line with the SLBFE's goals of maximizing the welfare of migrantworkers through effective policy implementation and strengthening the foreign employment industry for all stakeholders.

The MoU was signed on September 11 between W.M.V. Wansekara, Acting General Manager of the SLBFE and Dr. Nishan de Mel, Executive Director of Verité Research.