---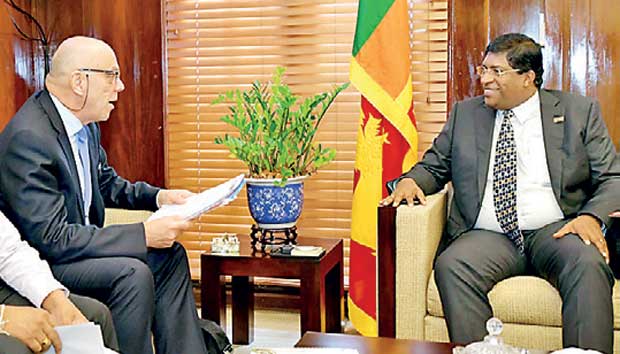 The Ambassador of Finland to Sri Lanka Rauli Suikkanen said that he would call leading entrepreneurs of his country to invest in Sri Lanka.
Ambassador Suikkanen said so when he met Finance Minister Ravi Karunanayake at the Finance Ministry on Monday.
Finance Minister Ravi Karunanayake said the interest taken by the Finland government on Sri Lanka is of paramount importance. He said that Sri Lanka is moving on a new journey on the advice of President Maithripala Sirisena and Prime Minister Ranil Wickremesinghe. The Minister further said that the assistance and courage given by the international community towards the country is always cherished.