---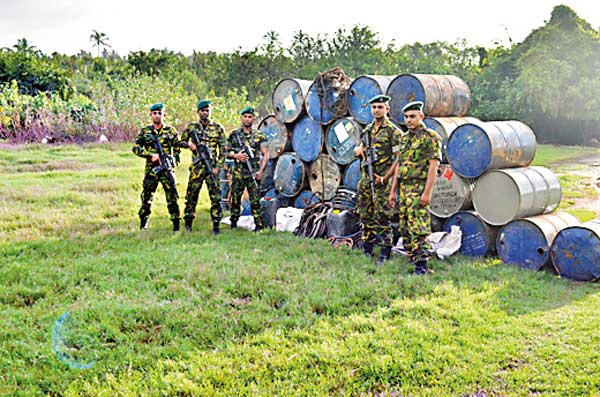 A new unit has been established under the Finance Ministry to nab illicit liquor.
As a concept of Finance Minister Ravi Karunanayake and approved by the Cabinet, the unit tackles distilling illicit liquor and its sale and distribution.

The unit is tasked with prevention of sale of foreign liquor imported to the country illegally, unauthorized sale of liquor and unauthorized sale of government-approved liquor.

The unit is anticipated to recover a large amount of excise duty annually to the government.
During its first operation, the unit had raided a large-scale illicit distillery that had been operating in Wennappuwa for over 10 years and arrested three persons allegedly involved in the trade.
Various implements used in distilling too were taken into custody, informed the head of the special unit Air Commander Ravi Jayasinghe.
The unit consists of officials affiliated to the Excise Department and specially trained Police STF officers. These raids would continue and a strategic plan would be made available for the people to complain directly to the unit.