---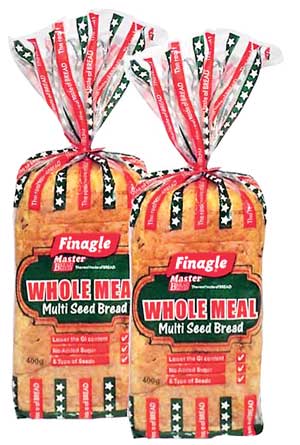 Lifestyles in Sri Lanka are evolving and changes are evident in dietary patterns where there is a preference for healthier varieties of food. In this backdrop, Finagle Lanka announced its latest addition to its wide range of bakery products, which is a healthy Wholemeal and Multi Grain bread.

Targeted at the health conscious consumer, this latest addition to its health range was inspired by popular demand and multiplies health benefits by combining high fibre and no added sugar. The wholemeal bread also contains five types of seeds, namely sunflower, pumpkin, lin, oat rlakes and 2hite wesame to improve the nutritious and healthy product.

This finely sliced and textured bread is flavourful and delicious and will support those who are health conscious to effortlessly control their waistline and enhance fibre intake while contributing to a healthier lifestyle.
Managing Director of Finalge Lanka, Mahinda Ranasinghe said, "'Caring for the customer' is the cornerstone of our operating philosophy" and he also quoted Henry Ford, "A business that makes nothing but money is a poor kind
of business."

"Our goal is to continue to offer new, healthy and wholesome products that our consumers trust us to provide," said Finagle Lanka's Head of Sales & Marketing Buddhi Ratnayake. "We're excited to expand our product portfolio, which provides convenience and cost effectiveness to the health conscious" he added.

Commencing operations in 2001 as an international joint venture, Finagle Lanka is now a fully-owned Sri Lankan enterprise that has brought about a radical change in the country's baking industry. Pace-setting standards and continual improvement has resulted in the company being the pioneer bakery to be awarded the ISO 22000-2005 and HACCP certifications. It proves beyond doubt that the company is well on its way to achieving its vision of "being the baker of choice in the South Asian region."