---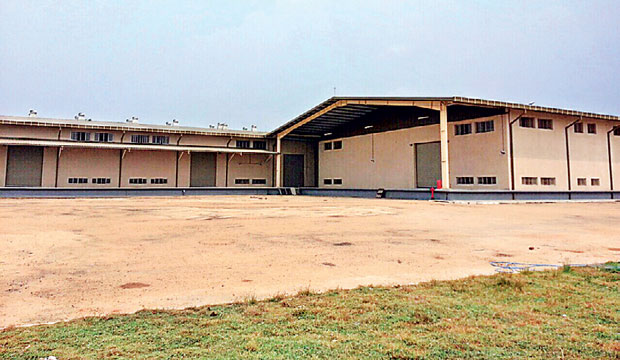 Another proposal in budget 2017 will become a reality when a new storehouse in Mannar is opened with the patronage of Finance Minister Ravi Karunanayake and with the participation of several other ministers today.
The 21,586 square feet storehouse built at a cost of Rs.264 million at Nanattan in Mannar has the capacity to store 10,000 metric tonnes (MT) of grain. The World Bank provided grants to build this storehouse, which will benefit over 1000 farmers in the area.
Under the government's policy to make the country self-sufficient, new grain depots will be constructed to store buffer stocks. A bumper harvest of several grains, including paddy, is in danger in the absence of sufficient store facilities to preserve them for future use.
The storehouses of the kind are already in operation in Buttala and Galenbindunuwewa. Mannar is the third one of a series of storehouses to be built in the future. Plans are afoot to build similar storehouses in Kilinochchi and Ambilipitiya in the near future. Rs.600 million has been allocated for this project in budget 2017.
In addition, the budget has proposed to introduce another variety of storehouses with 5000 metric tonnes capacity. Medium-size rice millers have been invited to invest in this project and the millers who have 50 metric tonnes of minimum capacity per day will be granted loans under the concessionary loan system.
Rs.400 million has been allocated in the budget 2017 for this purpose.