---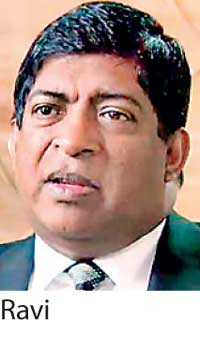 Finance Minister Ravi Karunanayake has sent a letter of demand to UPFA Kalutara District Parliamentarian Piyal Nishantha demanding compensation of Rs.2 billion for making a defamatory statement publicly against the minister on a television channel.

The minister's lawyers have sent the letter of demand to MP Piyal Nishantha recently to claim the damage.
MP Piyal Nishantha has made this allegedly defamatory statement against Finance Minister Ravi Karunanayake while participating in the live political programme 'Satana' on Sirasa television channel that broadcast on June 7.

In his letter of demand, Finance Minister Karunanayake stated that the said statement by MP Piyal Nishantha had damaged his name as the current Finance Minister, professional as well as a politician of this country.

The letter of demand to MP Piyal Nishantha stated that legal action would be instigated in the event the MP failed to pay the said money within 14 days.