---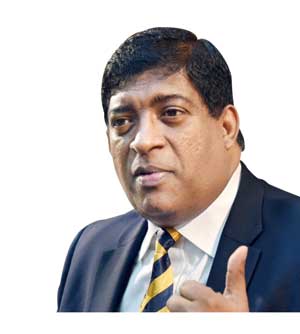 Finance Minister Ravi Karunanayake pledged that all the proposals incorporated in the budget 2017 would be implemented on time, and pointed out that some of the proposals came into effect on the midnight of November 10—the day he presented the budget to parliament.

This comes in the wake of criticism leveled against him and the government of not implementing a significant number of proposals in the previous year's budget and including a large number of unfulfilled proposals to budget 2017.

A Finance Ministry statement said the Treasury officials are working strenuously to give life to other budget proposals that will be implemented on January 01, 2017 and from April 01, 2017, with the beginning of the new tax years.
"This budget 2017 has a unison approach under the unity government and the minister expressed the belief that all the proposals could be implemented as scheduled," the statement said.
Karunanayake gave this assurance when he met a local and foreign entrepreneurs and investors for a post budget discussion in Colombo last week.
Meanwhile, the minister called upon the local and foreign entrepreneurs to seize the best opportunity given by the government and invest in Sri Lanka without postponing it for tomorrow.
"The investors have been given enough incentives under budget 2017 and this is the best time for any investor to invest in Sri Lanka," Karunanayake said.

Highlighting the incentives given to foreigners the minister said the restrictions on foreign owned companies acquiring land for commercial purposes and restriction on foreign individuals owning apartments from the first floor have been removed.
Responding to a query of linking investment with employment the minister said that it was meant to dodge the misuse of incentives given. Karunanayake said that the government's criteria for new investments are; the quantum of investment, value addition and the labour.

On the question of an investor-friendly visa process, the minister said it had already been addressed through the budget as Sri Lanka now issues 5-year multiple entry visa to investors and their skilled expatriate labour.
Karunanayake also said all the banks that are operating in the country are making huge profits and therefore it is time the banks should come out of their safety zones and lend to the people who are in need of money.