---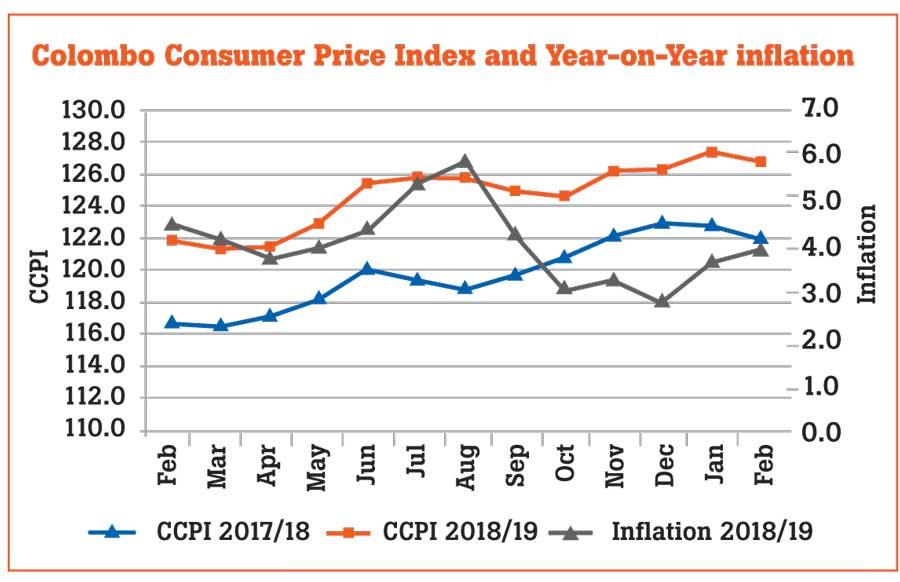 Sri Lanka's inflation in its capital Colombo rose to 4 percent in February on a year-on-year basis, from 3.7 percent in January, the data released by the Census and Statistics Department showed.

The Colombo Consumer Price Index during February fell 0.5 percent, after increasing 0.9 percent in January.

The food sub-index fell 2.1 percent during February, while the no-food sub-index rose 0.2 percent.
During the month, the contribution to inflation by food commodities fell 0.41 percent. The contribution of non-food items rose to 4.43 percent.
Meanwhile, the moving average inflation for February was 4.1 percent, unchanged from January.