---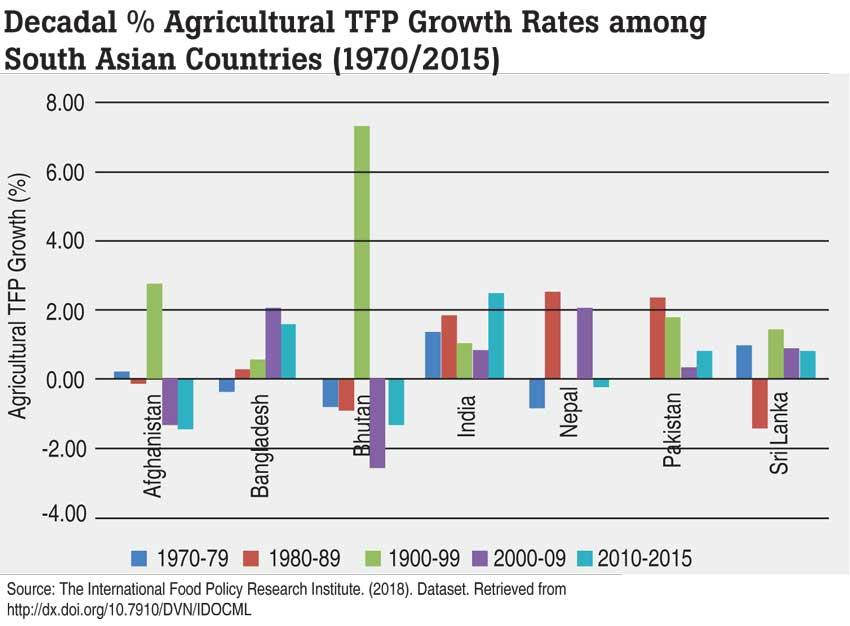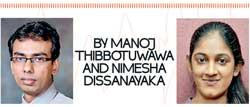 Rapid population growth has put tremendous pressure on the world's agricultural systems to provide safe and nutritious food to all. Unfortunately, productivity growth has been hampered by land and water resources degradation and climate change. The economic and social costs of such disruptive drivers imply that the food systems need to adapt and transform.

As it stands, emerging technologies of the Fourth Industrial Revolution (4IR) have the potential to overcome the structural weaknesses of the current food systems and deliver more productive, competitive and sustainable outcomes. This article examines the ways in which such technologies can revolutionise the agriculture sector in Sri Lanka.

4IR technologies in agriculture
The 4IR technologies are used in agriculture in different ways but mainly in the form of smart farming or precision agriculture. 'Smart farming' is a modern farm management concept that uses digital techniques to monitor and optimise the quantity and quality of agricultural products.

Today, farmers have access to an array of modern tools and data, ranging from low-impact information and communication technologies (ICT) to more advanced technologies such as the Internet of things (IoT), robotics and drones, blockchain, artificial intelligence (AI), big data, virtual reality (VR) and augmented reality (AR). These are used in smart agriculture to accurately measure the variations within a field and adapt strategically.

Technology: IoT
Application: Record agricultural data from crops, soil and environment and analyse and provide necessary intelligence for automated equipment.

Technology: Robots and drones
Application: Perform pre-determined tasks or AI-enabled decisions on input applications like fertiliser, chemicals, irrigation, etc.

Technology: Blockchain
Application: Track and trace the food supply chains for quality and safety and prevent price extortion and delayed payments, while eliminating middlemen and lowering transaction fees.

Technology: Big data
Application: Yield prediction, tracking and forecasting natural trends/risky events, food safety and wastage and the operation and management of equipment.

Technology: VR
Application: Control farming operations through a computer-generated simulation of the farm field.

Technology: AR
Application: Track the entire field in one dashboard and detect soil parameters, pests and insects, etc.

Need for 4IR technologies in SL's agriculture
Ensuring steady profits in agriculture requires reliable yields. In recent times, the yield levels of Sri Lanka's food crops have stagnated at unimpressive levels, even for a developing country. Based on total factor productivity (TFP) growth, Sri Lanka is not only performing poorly in South Asia but the country's TFP growth itself is declining. (See Graph)
The inefficient use of inputs, including the overuse of subsidised fertiliser and irrigation water, is also a concern. Moreover, Sri Lankan farmers are battered by the negative impacts of climate change, such as rainfall variability, rising ambient temperatures and extreme climatic events. These issues exist in all facets of the food system, which includes food production, processing, distribution, access, consumption and resource/waste recovery.

With special attention being paid to the quality and safety of food, the inferior quality of most Sri Lankan farmgate products is a serious challenge. This is mainly due to poor weather conditions, low-cost processing technology, poor storage facilities, early harvesting habits and the small-scale nature of production.

Poor quality means export opportunities are lost, along with foreign exchange earnings. Thus, modern and restructured markets have had a severe impact on small-scale farmers, who are unable to keep up with the emerging trends.

Under these circumstances, the youth in Sri Lanka have lost interest in agriculture as a livelihood. The sector is still standing only because of direct and indirect support measures provided by the government, such as free irrigation and extension, fertiliser subsidy, support prices and ad hoc trade protection.

Smart farming can provide solutions to most of these problems. One of the key benefits is that it helps farmers increase their yields and reduce costs by optimising the different inputs (fertiliser, irrigation) used. Connected devices allow for the collection of large amounts of data that can optimise agricultural practices and help adapt to different climatic conditions.
Blockchain-enabled tracking and traceability mechanisms can trigger value chain interactions and improve the quality and safety of the food produced. Being able to remotely control farming activities will offer more flexibility to farmers and help make it more attractive
to the younger generation.

Smart farming in Sri Lanka
Sri Lanka has a vibrant ICT sector, with some e-agriculture solutions already in place or in the pipeline. While high-impact 4IR technologies have not entered the agriculture sector yet, there are various government and private initiatives to improve production in an efficient and sustainable way.

In this regard, the Sri Lanka E-agriculture Strategy was developed to harness the ICT potential to achieve agricultural goals. The Agriculture Department and other relevant organisations have already initiated interactive ICT and mobile platforms and software applications to disseminate
agriculture information.

Additionally, several e-agriculture programmes that include a seed and planting material management information system, progress monitoring system for National Food Production Programme and a QR code system for good agricultural practices (GAP) certification are being developed.

Sri Lanka's 'E-agriculture' strategy has also identified ways in which ICT can improve the existing agriculture systems in terms of information collection, efficiency and services in several areas. These include integrated agriculture advisory, food crop forecasting, marketing, pesticide registration, plant protection, research information management, soil testing, natural resources management, plant genetic resources, plant quarantine, weather forecasting and advisory, land use and soil conservation mapping.

Today, many young and middle-aged farmers use mobile phones for agriculture marketing as well as to receive weather alerts through short messages, voice mails and apps. Sri Lanka's large agri-business companies have already started popularising drones, sensors, satellite image techniques and nanotechnology for farming operations. These developments are likely to motivate young farmers and they will embrace these technologies as demand grows.

Way forward
Digital transformation is essential for Sri Lanka's agriculture sector given its significant potential to address the challenges and constraints, such as low productivity, poor product quality and climate change. Unfortunately, Sri Lanka is lagging behind in introducing the latest agri technologies. But, moving away from traditional farming and towards high-tech agriculture is a step in the right direction.

Since Sri Lanka is still a developing country, more research and development (R&D) needs to be carried out to improve the use of modern technologies. Both the government and private sector involvement in R&D should be strengthened by collaborating with more foreign institutions as well as with local universities.

The country's poor, marginalised farmers may not be able to use these sophisticated technologies yet. Hence, the government will need to adopt different approaches according to farmers' needs, such as public-private producer partnership (4P) systems with different management and incentive schemes, shared platforms, financing schemes and subsidised services to bring about technological transformation.

(This article is based on a chapter written for the 'Sri-Lanka: State of the Economy 2019' report on Transforming Sri Lanka's Economy in the Fourth Industrial Revolution. Manoj Thibbotuwawa, a Research Fellow and Nimesha Dissanayaka, a Research Assistant at the Institute of Policy Studies of Sri Lanka (IPS), can be reached at manoj@ips.lk/nimesha@ips.lk. To view this article online and to share your comments, visit the IPS blog 'Talking Economics' - http://www.ips.lk/talkingeconomics/)