---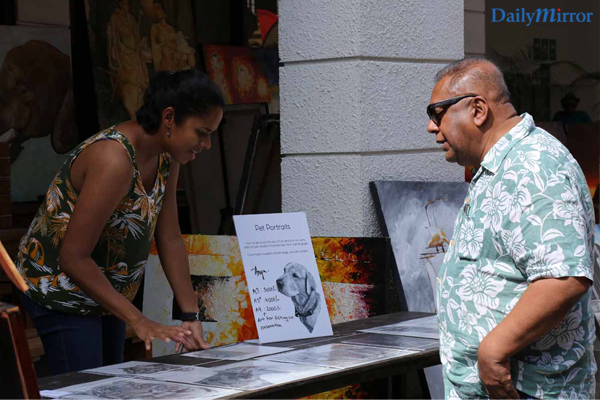 Fairway Colombo, the city hotel of Fairway Holdings, one of Sri Lanka's leadingbusiness conglomerates, is taking the initiative to promote local art and jazz in the city of Colombo.
This follows the successful launch of Fairway Colombo Street Food Festival in March 2017, which has become a must visit event in the social calendar of the city dwellers in Colombo, attracting the attention of foreigners as well as locals.
Creative, highly talented artists in our country lack a space and a place to showcase their talents. The art galleries that are few and far apart only cater to a fairly limited crowd of people who throng the given occasions. Thus, these artists flock to Colombo from the remotest parts of our isle, accompanied by the wonderful work they have produced on canvas, and take shelter on the inhospitable road sides to attract the attention of the passes by. There is a dire need to properly showcase the creative work of these artists to a broader spectrum of people from various walks of life and to provide them with a platform to shine. Fairway Colombo's Art and Jazz on the Street provides an opportunity for these artisans to exhibit their masterpieces and perhaps launch into a professional life based on the appeal their works might generate.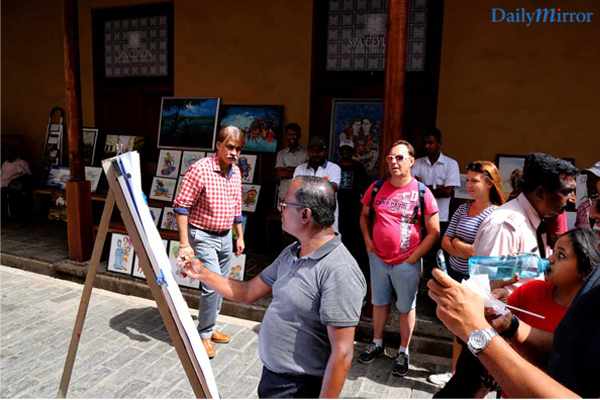 With the expectation of having this event every second Saturday and Sunday of each month Fairway Colombo presented the inaugural event on 12th and 13 of August in Hospital Street, Colombo 01, from 10 am to 6 pm. The venue, Hospital Street in the Dutch Hospital Precinct, where this event kicks off will have a very pleasant atmosphere along with good food and music. A DJ will provide full day music of choice to keep toes tapping with sun down jazz from 1 pm onward to 6 pm. The featured artist for the launch week end was Raj Segar, a well-known artist in Colombo. It's the evening to socialize, partake in great food from a selection of especially chosen vendors with a demarcated barbeque area and view the artistic talents of our country while enjoying the performing artists. Certainly an opportunity not to be missed!
In the broader national perspective, this event conjures boundaries that go beyond mere entertainment and translates to enjoying the arts with image building for Colombo in terms of taking away the repute of the Fort of Colombo as a financial capital and broadening its purview to accommodate a brand new experience of being a hub for arts and culture in a frolicking jovial atmosphere. This event also emphasizes Fairway Holdings' commitment to encouraging art and culture in Sri Lanka.