---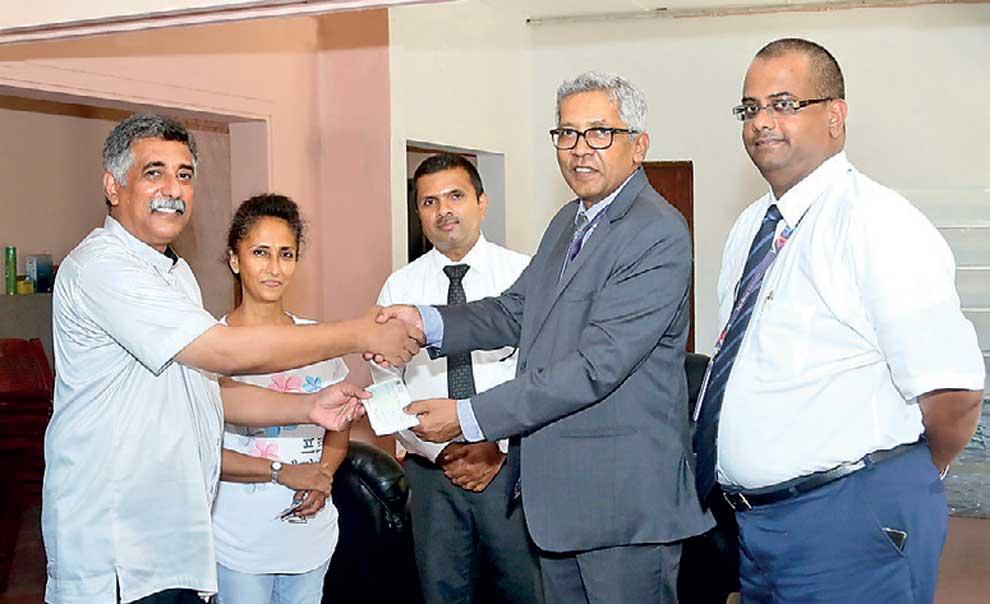 From left: Pastor Roshan Maheshan and Michelle Maheshan of the Zion Church in Batticaloa being handed a cheque by Dr. Sanjeev Jha, Priyantha Perera and Dhilan Mitchell
The leadership team of Fairfirst Insurance met up with Pastor Roshan Maheshan on May 14th.
This meeting took place at the Zion Church, which was one of the sites of the Easter Sunday terror attacks. At this meeting Dr. Sanjeev Jha offered condolences and support to communities affected by the terror attacks in April.
In this regard, he volunteered the support of the 1500 employees and associates of Fairfirst. In addition, he handed over a cheque as donation for the rehabilitation of the affected families.
Fairfirst Insurance, with the support fromthe Fairfax Group, has earmarked a charity fund which will be deployed across different organisations for the assistance and support of those impacted both in terms of their immediate as well as future needs.
Pastor Roshan Maheshan stated, "The Evangelical Zion Church started from humble beginnings and has grown over the years, becoming popular for the Wednesday healing services. Many people from the surrounding areas visit the church including a large number from many different faiths.
"However, on Easter Sunday the church and community faced a terrible tragedy which affected the lives of precious believers. Towards the proceedings in rebuilding and healing the shattered lives of our community, I want to take this opportunity to thank Fairfirst Insuranceand its parent, Fairfax Financial Holdings for theircommitment. Your out-stretched hands have strengthened us to continue to do the good work of the Lord Jesus."
Fairfirst Insurance Limited, is part of the global Fairfax Group. The Group is a leading property and casualty insurer, reinsurer and investment manager, headquartered in Toronto, Canada.Fairfirst, is today among the top general insurance companies of Sri Lanka.
Fairfirst serves individuals, businesses and institutions across this beautiful island through a versatile workforce spread across comprehensive branch network, affinity partners and brokers in
Sri Lanka.