---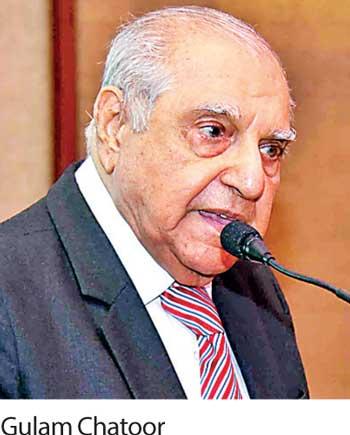 The proposed free trade agreements (FTAs) are likely increase competition among spice exporters impacting their incomes, unless active measures are taken to drive up the production, an industry veteran warned.

"We, in the export sector, are utilising our energy working on free trade agreements (FTAs), penetrating into new markets etc.
our production, otherwise exporters would be competing among themselves in Sri Lanka to market the same limited quantities of production," Spices and Allied Products Producers' and Traders' Association (SAPPTA) founding Chairman Gulam Chatoor said.

He made these remarks addressing the 35th AGM of SAPPTA in Colombo last Friday.

Despite the large export potential in the spice industry, Chatoor pointed out that several spice export commodities, which contributed significantly to Sri Lanka's export revenue in 1970's, had almost diminished causing a staggering loss in export income to the country.

Illustrating an example, he noted that Sri Lanka was a preferred export destination for coco beans in 1970's. However, the coco exports along with other commodities such as cardamom and cashew nuts have almost disappeared at present due to various reasons.

"Sri Lanka's spice industry has plenty of hope to increase exports. But a study undertaken by myself shows that the opposite has taken place," he added.

Chatoor emphasised that Sri Lanka hasn't ventured into exporting commodities, which are rising in demand in the global market.

"We don't have full resources of commodities that can be exported from Sri Lanka. For an instance, we have ginger, turmeric and other products. What we need is intensive production to achieve ambitions," he said.

He also urged exporters and planters to focus more on productivity and value additions to get better prices.

According to SAPPTA, volumes of most of Sri Lanka's spice export commodities in 2018 declined compared to 2017. In particular, exports of areca nuts, cloves, nutmeg as well as value added products such as cinnamon leaf oil declined sharply.

On a positive note, export volumes of tamarind increased from 883 tonnes in 2017 to 4376 tonnes in 2018.

Pic by Samantha Perera