---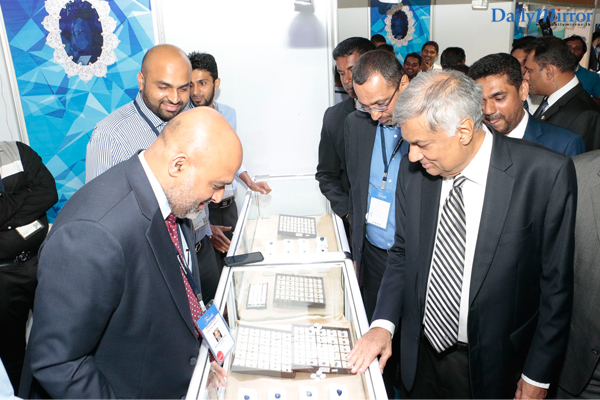 The Prime Minister admires a selection of gemstones on display
The 27th edition of the FACETS International Gem & Jewelry Exhibition began on the 31st of August 2017 with a grand inauguration ceremony at the BMICH.
Gracing the event as chief guest was the honorable Prime Minister, Ranil Wickremasinghe, along with a number of members of parliament, representatives of the Diplomatic Co, members of the National Gem & Jewelry Authority and the Export Development Board as well as buyers and other special invitees. Among the invitees were many international delegates from all over the world, all of whom were extremely impressed by the range and versatility of the exhibition.
A number of stalls in the Sirimavo Bandaranayake Memorial Hall enjoyed a visit by the Prime Minister who expressed his admiration of the exquisite gemstones, the intricate jewelry and the fascinating laboratory equipment and tools used in the trade that are being showcased.
The event was also graced by His Excellency the president Maithripala Sirisena later in the day.
The collections on display are testimony to Sri Lanka's immense reservoir of precious and semi-precious stones, the skill of its jewelry artisans, and the country's commitment to producing trend-setting designs. The exhibition is also made up of stalls featuring machinery, equipment, tools, laboratory & certification services and educational & training services, all of which play a vital role in the workings of the Gem and Jewelry Industry of Sri Lanka.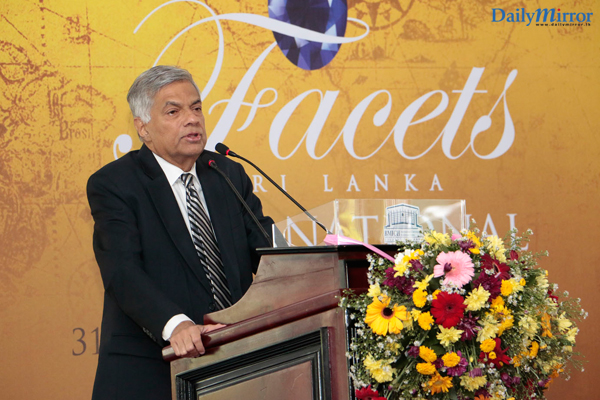 The Honourable Prime Minister, Ranil Wickremasinghe addressing the gathering at the opening ceremony
The FACETS organizing committee has introduced a special mobile app this year, which provides users with a list of the booth-holders, specific events, a lay out of the booths, information about FACETS, the exhibition rules and regulations and a list of the members of the SLGJA. The FACETS app also comes with an online registration facility, thus ensuring that prospective visitors will be able to avoid the hassle of standing in line to gain passes.
This year's edition of FACETS holds something to suit every taste, with items available at reasonable prices to suit any budget.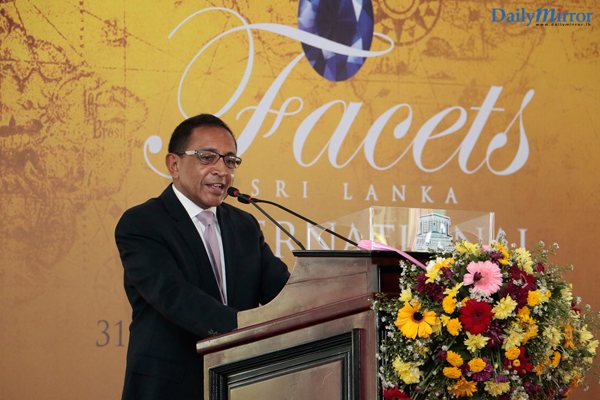 The Honourable Kabir Hashim, the Minister of Public Enterprise Development speaking at the event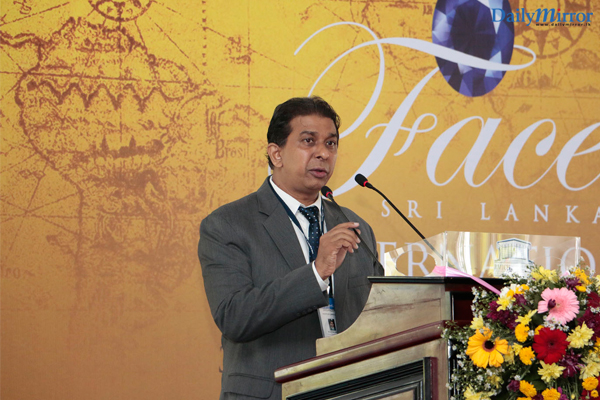 The Chairman of FACETS 2017 - Mushtaq Jabir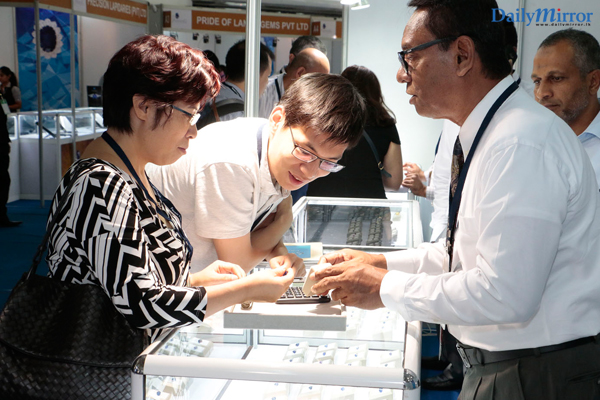 Foreign buyers at the Exhibition