---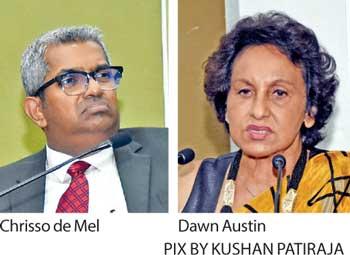 Exporters this week blamed the country's political leadership for failing to unlock the growth potential in the post-war Sri Lanka while driving the country on path to increased corruption.
"The political leadership has failed to lead this country to where we should be, but instead further marred the reputation of our beautiful island by being corrupt, none transparent and none-accountable, either through means of a dictatorial leadership or a weak leadership," the Exporters' Association of Sri Lanka (EASL) newly elected Chairman Chrisso de Mel lamented.
He was addressing the 22nd annual meeting of the Association held at the Ceylon Chamber of Commerce Auditorium on Monday. He went on to say that none of the political parties were able to establish good governance, law and order and fair trade to attract the foreign direct investment to the country.
Speaking of exports, de Mel said that majority of the ministries don't have a genuine interest to implement crucial projects to grow exports except for the Development Strategies and International Trade Ministry, Ports and Shipping Ministry, and since of late, Science and Technology Ministry.

His remarks were echoed by reputed exporter and Nidro Supply Private Limited Managing Director Dawn Austin. Delivering the keynote address, she pointed out that the confusion in the governance arena has created an adverse environment for FDIs inflows and lesser opportunities for public private partnerships (PPP).

"Reducing the overlapping of line ministries related to agriculture, exports and Investment to a more simplified process will definitely create a conducive and transparent environment for more public-private partnerships and inflow of the much valued FDIs," she said. She also pointed out that some businesses are receiving favourable treatment from the government letting other businesses to struggle.

"The skilled labour is in short supply. It may perhaps be appropriate to request that Sri Lankan firms be permitted to bring in labour from neighbouring countries such as Nepal and Bangladesh.

"How does one perceive it to be an even playing field for development when one observes certain construction sites using Chinese labour excessively?,"
Austin queried. Further, she stated that the current economy has taken an unprecedented, unexpected, serious beating in the past few months, leading to an adverse environment for businesses to operate.

"The economy is in tatters. The cost of living has spiralled, and in this background businesses are struggling to survive,"
she said.
Austin urged the authorities, politicians, administrative bodies to come together and show the world that Sri Lanka is positive and open for business.