---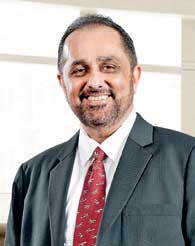 The diversified freight and logistics firm, Expolanka Holdings PLC saw its March quarter net profit declining 31 percent to Rs.149.6 million from the same quarter of last year as the hefty income tax expense took a hit on the bottom line, the interim results showed.
The earnings per share for the period was 8 cents. The Expolanka share ended 10 cents or 1.41 percent lower at Rs.7.00 at yesterday's trading close. The group's before tax profit however rose by 19 percent year-on-year (YoY) to Rs.421.1 million amid a whopping increase in selling and distribution cost from Rs.36.3 million to Rs.429.3 million.
The tax expense was Rs.206.7 million, up from Rs.65.9 million in the same quarter last year. The group's top line during the quarter remained almost flat at Rs.14 billion but the gross profit rose by a strong 27 percent YoY to Rs.2.8 billion resulting in a 20 percent gross margin. The group's core business is freight and logistics while it has interest into travel and leisure and trading and manufacturing. During the last two and a half years, the group, which had interests into many business areas such as food and education, was seen divesting its non-core businesses to focus on its core business of logistics. "In the next financial year, we hope to focus more on high growth markets and provide more solutions-based services for freight and logistics sector whilst looking at process improvements and leveraging on technology enhancement that we've already put in place," said Expolanka Group CEO Hanif Yusoof in a statement. Meanwhile, for the year ended March 31, 2016, the group posted a net profit of Rs.1.1 billion or 57 Cents a share, up 26 percent. The group posted a before tax profit of just over Rs.2 billion recording an increase of 56 percent. The group revenue stood at Rs.56 billion, slightly up by 6 percent, while the gross profit was Rs.10.4 billion, up 22 percent. The key freight and logistics segment increased its profit by as much as 46 percent to Rs.1.64 billion on a revenue of Rs.46.7 billion, which rose by a moderate 15 percent. "The year's positive results were mainly driven by the sustained performance of the Indian subcontinent along with market growth in Indonesia, Vietnam and Hong Kong, the USA and China. Both sea and airfreight businesses recorded healthy volume growth driven by positive sentiments in the US trade lane," Yusoof commented on the business. Meanwhile, the group's travel and leisure business saw profits narrowing by 49 percent to Rs.71.4 million due to not materializing the anticipated improvement in margins of the outbound travel business, the statement added. However, the top line expanded by 49 percent to Rs.4.2 billion. International trading and manufacturing profits rose by 22 percent to Rs.87 million but the revenues fell by 47 percent to Rs.4.6 billion. The business segment classified as investments and services expanded its losses by 22 percent to Rs.352 million on a revenue of Rs.639 million, which was down by 6 percent. Japan's SG Holdings Global Pte. Ltd held a 51.43 percent stake as of March 31, 2016.