---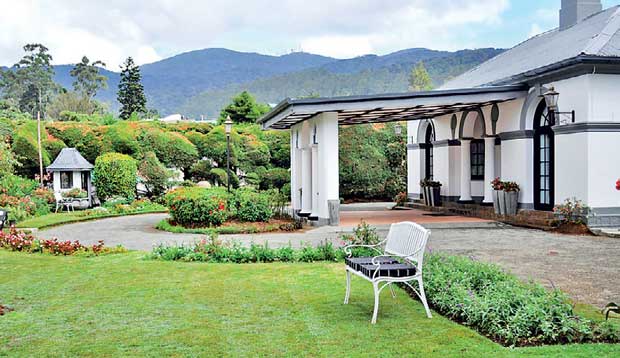 Widely known for its production of tea and the chilly climate, the city of Nuwara Eliya has certainly secured a special place in the hearts of many local and international tourists. Located in the hill country and often referred to as 'Little England', Nuwara Eliya overlooks acres of picturesque mountains and buildings from the British era that leaves a hint of the colonial influence on the city.
The city tends to mimic an old English country town making it a nostalgic getaway for European tourists. However in more recent times the influx of tourists has become truly global with visitors from around the world escaping the warm summer heat.
The city usually welcomes the most amounts of tourists during the month of April as locals from all over the country also flock to the hill country to enjoy school vacations and the Sinhala and Tamil New Year. The month of April in the hill country is also known for the blooming of exotic flowers, horse-racing, motor races and many more fun activities.
In order to cater to the growing tourist demand, Nuwara Eliya is home to a number of hotels and boutique properties. Two of most prominent are owned by the Cocoon Resorts group.Taking in to consideration the discerning needs of both local and international visitors Cocoon Hills and Royal Cocoon are both beautiful boutique style bungalows that have been restored to their former glory from the bygone era of the British planters.
Cocoon Hills consists of a main bungalow comprising of 4 bedrooms, a large living area along with a dining area that can accommodate about 8 people. The hotel also consists of a family suite comprising of 2 bedrooms, a separate entrance, a living room and dining area. Each room at Cocoon Hills is equipped with heaters, double beds, hot water, telephone connection, internet, bathrooms and a separate television in the living room. The boutique bungalow hotel also offers an American breakfast spread for their guests aside from their A-la-carte menu that serves both local and international favourites.
The larger of the 2 hotels, Royal Cocoon is located near the famous Victoria Park Botanical Gardens in the midst of acres and acres of luscious greenery and picturesque views of hills. The boutique bungalow hotel consists of 7 bedrooms with en suite bathrooms and boasts modern facilities such as satellite/cable TV, heaters and free Wi-Fi. The restaurant at the hotel provides all day dining on an A-la-carte menu.