---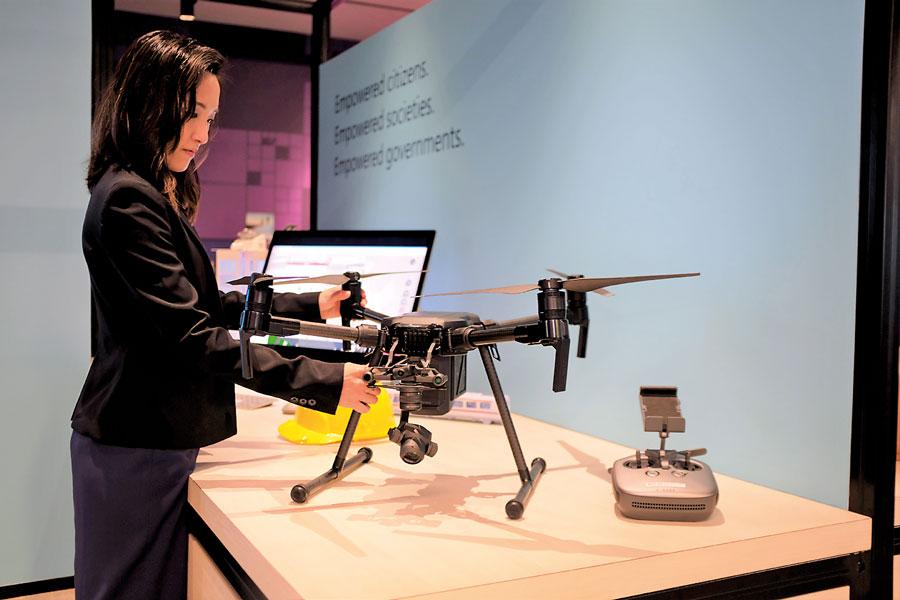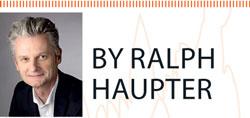 According to Microsoft CEO Satya Nadella, our industry does not respect tradition - it only respects innovation.

In that spirit, we launch our first-ever global Experience Centre in Singapore.

Here is where we will help bring to life the best ideas from the region, envisioning and co-creating the future with our customers and partners.

The Experience Centre celebrates innovation and underscores our mission to empower every person and organisation on the planet to achieve more.

Walking the New Road Together
Everywhere you look, industries in Asia are undergoing massive digital transformation, as traditional banks, retail, manufacturing and other enterprises are being forced to reinvent their business models and become intelligent organisations.

Digital transformation is a journey, and we want to walk this path together with our customers and partners in Asia Pacific.

That's why we have opened the Experience Centre, to allow them to harness inspiration and learn from leading organisations worldwide how data, cloud, AI and IoT technologies are transforming their businesses.

Experiencing the Future Firsthand
The immersive demonstrations of customer implementations featured at the Experience Centre take visitors on a specially tailored journey of how organisations are tapping technology to innovate and transform their operations, no matter what industry they are in.

We know that the future of manufacturing is all about new levels of intelligence with intelligent supply chains, predictive maintenance and simulation.At the Experience Centre, this concept is reinforced through the demonstration of Toyota Material Handling Europe.

The company realises its vision for the factory of the future by leveraging autonomous pallet drones to recognise patterns, automate processes and learn the flow on the plant floor. This will enable them to drastically reduce disruptions to warehouse operations, one of the key roadblocks to deploying autonomous systems.

Going beyond manufacturing, here, the retailers can learn how leading supermarket chain Kroger's is using AI and analytics to improve the grocery experience for consumers.
Today, advanced technologies like AI and IoT are changing traditional industries like farming. At the Microsoft Experience Centre visitors can discover how Microsoft and FarmBeats are using data sensors in the soil and drones above it to farm smarter and more efficiently.

Microsoft's Experience Centre also showcases in-use cases that you might otherwise never experience directly. For instance, to feel the excitement of being part of Formula One (F1) engineering team, our F1 demo can show you how more than 200 sensors collect over 50 billion data points to help the technical staff improve aerodynamics, performance and handling.
The Experience Centre, however, offers more than just sharing models of what has already been implemented. In our fully equipped Innovation Factory, together with partners and customers, we collaborate on new approaches and solutions through ideation, strategy sessions and hackathons.

Building Trust
All of this innovation can only work if it's built on a solid foundation of trust. As we all know, cyber threats are an ever-looming challenge for businesses. Cloud platforms and AI need to be secure yet accessible to enable growth and transformation, because if technology can't be trusted, it won't be adopted.

We take the responsibility of offering a safe, secure experience to our customers very seriously and that's why we spend more than US$1 billion a year on security.

Our Cybersecurity Centre (CSC), boasts of a dedicated cybercrime prevention team that leverages intelligence and big data forensics to help regional customers, partners and law enforcement agencies to neutralise cyber threats and create a safer Internet ecosystem in the region.

Sustainable Collaboration
The way we live and breathe innovation must also be done in a sustainable manner. It begins with our own home at Frasers Tower, where the Experience Centre is located. We've created a Digital Twin of our office - a virtual copy which leverages 900 sensors and 179 Bluetooth beacons for data collection and AI modelling.

The data collected then enables visualisation and management of the office, including reducing power consumption, optimising meeting room utilisation and regulating room temperatures and CO2 levels. With the data on Azure IoT, we make smarter decisions by better understanding and optimising the use of energy and shared spaces.

In fact, shared spaces are just a small feature of a highly collaborative, inclusive and accessible environment we have built here. We designed our home around our people, combining physical and digital worlds for a culture of technology, innovation and inclusivity.

We use Microsoft Teams for everything we do - from file sharing to calls, saving time and improving productivity. Our meeting rooms are equipped with digital, touch-screen whiteboards running on surface to make it easier to present, share and capture discussions for the entire team, whether they are physically present or not.

We have also provisioned for space to support more personal aspects of people's lives - from nursing rooms, accessible kitchenettes, gender neutral toilets and community spaces for anything from yoga to sports and movie nights. We're always trying to ensure we walk the talk.

Open Invitation
There's no better way for us to stay continually focused on pioneering ways of working than by living and experiencing it ourselves every day. Our Experience Centre brings together technology, innovation, cultural diversity and inclusion in a way we have never done before in Asia Pacific. We're excited to be able to share, re-imagine and co-create new ways to transform and grow. We look forward to welcoming more organisations to our new space so we can create the future together.
(The writer is the President for Microsoft Asia)