---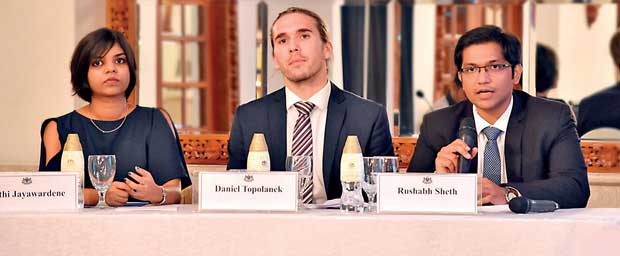 In a move of revolutionary genius, Sri Lanka's fastest growing online career platform, everjobs.lk, announced the launch of the first-ever Paperless Job Fair in the country.
The company made the announcement during a press conference held at The Kingsbury Hotel in Colombo on March 21.
The Paperless Job Fair, the first of its kind in Sri Lanka, offers jobseekers a new and innovative way of applying for jobs. Rather than enduring the hassle of having to personally hand over their CV to the respective company, professionals can apply directly with their online profile via everjobs.lk.
The entire process takes less than one minute and enables companies to manage all applications online and interview applicants on the spot. Those on the lookout for jobs will be required to scan company-specific QR codes during the fair in order to apply. The fair will take place on May 6 and 7, at the BMICH, with over 25 exhibitors present. With over one million unique visitors in 2016 and more than 200,000 applications, everjobs.lk has become one of the leading job platforms in Sri Lanka just after two years of operations in the country.
Since everjobs launched in the market, more than 500 companies have selected the job portal as their preferred recruitment advisor. APACIG, a joint venture of company builder Rocket Internet and Ooredoo, is the backing force of everjobs.lk.
"We are really proud to announce the launch of the first-ever Paperless Job Fair in Sri Lanka.
It gives us tremendous encouragement to see that Sri Lanka is becoming mobile and Internet-first as a country and job seekers are becoming part of the economy through us. We look forward to taking it to the next level through the Paperless Job Fair in May," stated everjobs.lk Managing Director Rushabh Sheth.