---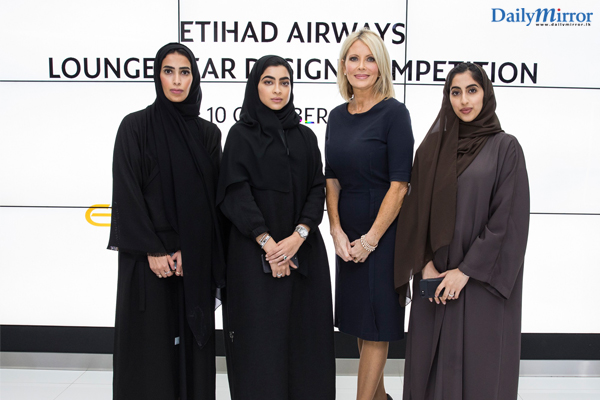 (L-R) Rowdah Al Shaafar (A Friend of Mine by Xpoze), Manaal Al Hammadi (Manaal Al Hammadi) Linda Celestino, Etihad Airways Vice President Guest Experience and Delivery and Asma Al Matrooshi (Epiphany) at the Etihad Airways Innovation Centre
Etihad Airways launched a competition earlier this week to engage four young Emirati fashion designers to create new onboard loungewear.
With local designers on the rise, Etihad Airways has chosen to cultivate home grown talent and engage the artists in a way that no other airline has done before. The competition, run in conjunction with UAE fashion publication Zahrat Al Khaleej, aims to engage four designers who specialise in loungewear.
Rowdah Al Shaafar (A Friend of Mine by Xpoze), Manaal Al Hammadi (Manaal Al Hammadi), Asma Al Matrooshi (Epiphany) and Aiisha Al Marri (1981 Boutique)will compete over the next week to win the prize of having their design offered in Etihad Airways' First Class cabins and in The Residence onboard the Airbus A380, by the first quarter of 2018, as well as another prize of two Business Class tickets to one of the 17 Etihad Airways sponsored Fashion Weeks.
The public is encouraged to vote on Zahrat Al Khaleej's social media channels, starting 18 October. Two finalists will then be chosen to develop a prototype design. The winner will be chosen based on comfort, style and wearability post-flight.
Linda Celestino, Etihad Airways Vice President Guest Experience and Delivery, said: "As the national airline of the United Arab Emirates, and with our sponsorship of 17 international Fashion Weeks, engaging local designers and audiences is the logical step for us, and this is the perfect platform to do so. I cannot wait to see what these incredible designers have in store for us."
The design themes must involve strong Emirati and UAE influences, working with traditional patterns, accents, local colours and must be contemporary and trendy.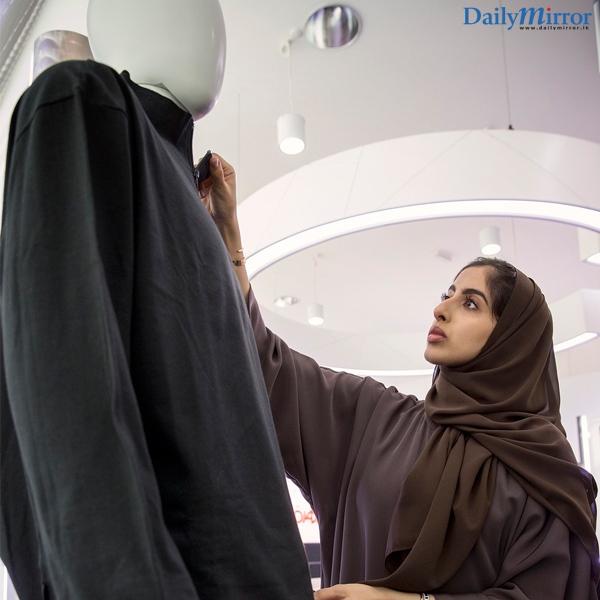 Asma Al Matrooshi (Epiphany)examines a current loungewear sample, at the Etihad Airways Innovation Centre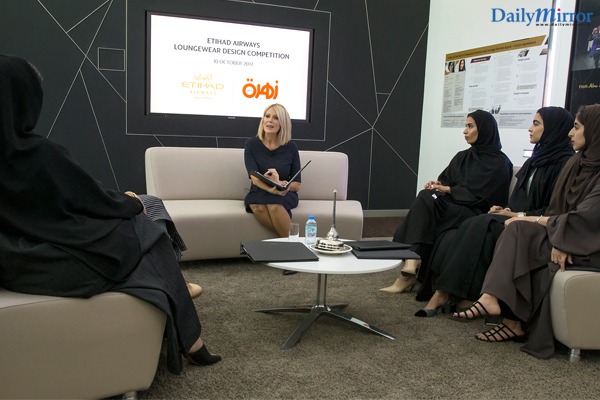 Linda Celestino, Etihad Airways Vice President Guest Experience and Delivery, briefs the designers for the Etihad Airways loungewear competition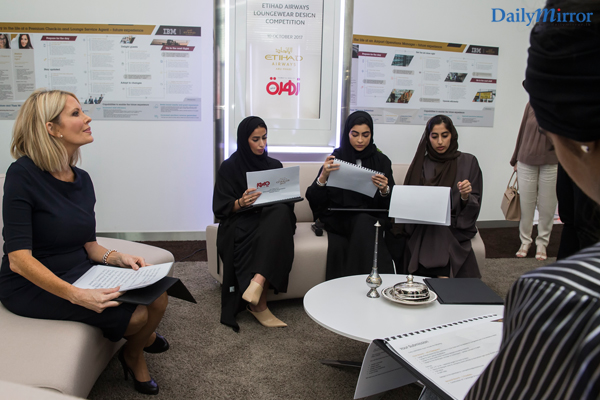 Linda Celestino, Etihad Airways Vice President Guest Experience and Delivery, briefs the designers for the Etihad Airways loungewear competition