---
Eshana De Silva has been appointed to the board of National Development Bank PLC (NDB) with effect from May 14, 2020, and the board of directors thereafter appointed him as Chairman of the Board.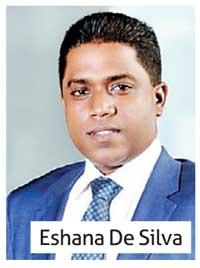 De Silva succeeds outgoing Chairman Kavan Ratnayaka who served the NDB Board for nearly five years as a director including the last year as the Chairman before he handed in his resignation with effect from
April 30, 2020.
Having built his career in the business world, De Silva currently serves in the capacity of Chairman of several companies including the Esna Group of Companies, Hanjin Shipping Lanka, Shermans Logistic (Pvt) Ltd., Star Leisure (Pvt) Ltd, Esna Holidays (Pvt) Ltd.

He was also the director of several other companies such as Interocrean Group, Sherman Sons Group and of Fortress Resorts PLC. He is also the Honorary Consul for the Republic of Kazakhstan since 2011.

De Silva has previously played a pivotal role in Pan Asia Banking Corporation PLC (PABC) as its Director, Deputy Chairman and Chairman respectively in 2008, 2012 and 2016. He retired as Chairman of PABC in 2017 after 9 years of service.

Whilst with PABC, De Silva was also Chairman of the board Credit Committee and the board Related Party Review Committee. De Silva also possesses experience from his services rendered as a Director of the Board of Investment (BOI) from 2007-2013 where he also served as Chairman of the BOI Audit Committee. He has also served as a board member of the Sri Lanka Ports Authority from 2008-2013.