---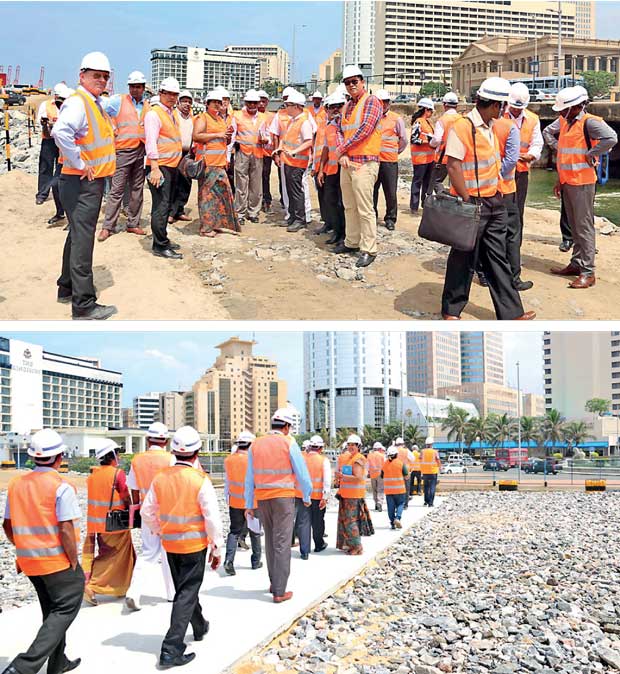 The members of the Environmental Monitoring Committee (EMC) appointed by the Coast Conservation Department (CCD) to oversee the environmental compliance of the Colombo Port City Development Project made an inspection tour at the project site on November 1.
The EMC team, which comprised of representatives from 20 government agencies, including the CCD, Central Environment Authority (CEA), Road Development Authority (RDA), Sri Lanka Land Reclamation Development Corporation (SLLRDC), Archaeology Department, Fisheries and Environment Ministries, Navy, etc., expressed their satisfaction of the project's compliance.
They concluded that the reclamation and construction work is carried out according to the conditions outlined in the development permit issued by the CCD.