---
Entrepreneurship in Sri Lanka remains very low compared to its peers in Southeast Asia, which the government is trying to address through its flagship Enterprise Sri Lanka project, according to Finance State Minister Eran Wickramaratne.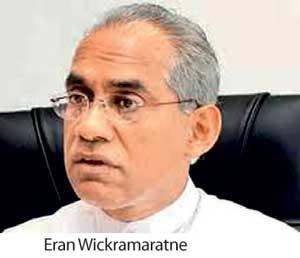 The second Enterprise Sri Lanka exhibition organised by the Finance Ministry is scheduled to be held in the Anuradhapura Walisinghe Harischandra playground, from 24th to 27th this month, from 10:00 a.m. to 10:00 p.m. daily.

The exhibition will have 500 stalls and arrangements have been made through the state and private banks and other relevant agencies to provide the required assistance, advices and training to become an entrepreneur.

The first Enterprise Sri Lanka exhibition took place in Moneragala, last year, which was attended by 500,000 people, according to the Finance Ministry estimates.

Wickramaratne revealed that only 3 percent of Sri Lanka's working population is entrepreneurs, whereas in Bangladesh its 11 percent. In Vietnam, it is estimated that 20 percent of the working population is entrepreneurs.

The government has so far facilitated issuing 55,000 concessionary loans under the Enterprise Sri Lanka programme, worth Rs.58 billion.