---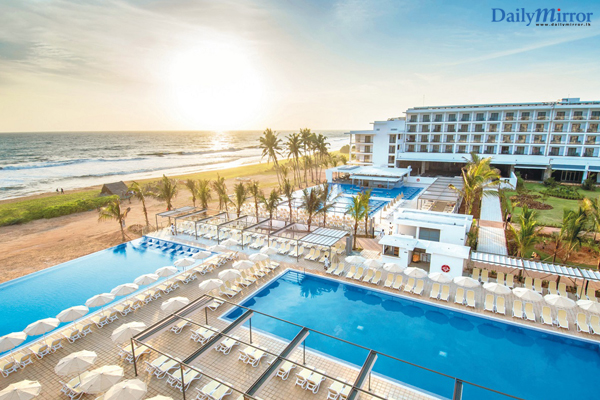 What's a hotel getaway if there is no entertainment. Riu Sri Lanka truly lives and thrives in the all-inclusive 24 hours concept and goes beyond just comfortable rooms, star-class facilities, and varied gastronomy to give its guests the most entertaining stay during their holiday.
The hotel has a variety of music, dance, live shows, various entertainment programs and much more that guests can indulge in all day. Adults can enjoy a wide range of unlimited local and imported beverages free of charge at the hotel's Nuwara lobby bar, Lounge bar, Flamingos pool bar, and the discotheque-karaoke Pacha which is open six times a week.
Riu Sri Lanka has a daytime entertainment program which it conducts in the morning called 'RiuFit' where any guest can join to exercise, relax and escape the stress of everyday life to clear their mind. This features Yoga too which is taught by a certified professional. The hotel has three large pools where guests spend most of their wonderful time. All guests can enjoy a steam or whirlpool bath, the Jacuzzi, and shed some pounds and have a good balance at the gym featuring a variety of equipment.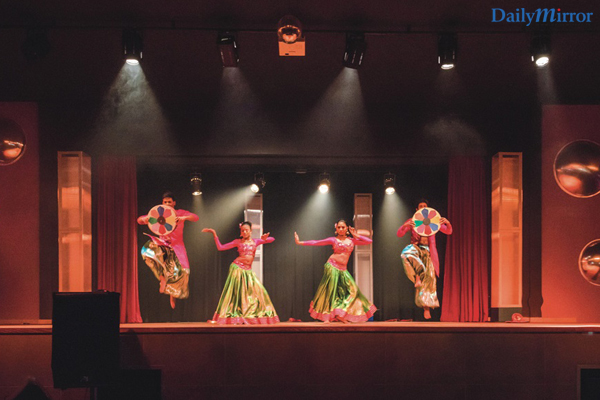 At nights, the hotel features international bands playing different types of music, dances and other performances, giving its guests something new every time they host them. It also hires a famous and well talented dancing group from Colombo twice a week, featuring traditional and international dances. The shows are on for a straight hour, with no breaks, keeping the excitement alive. The hotel also has its own in-house professional dancing group.
It has water gym, aerobics, beach volleyball, water polo, pool volleyball and many other activities in the water. For children Riu Sri Lanka has a large, fantastic kids pool with a beautifully built –in playground and a play area inside the hotel and organizes diverse programs and theme days for its youngest guests, divided in two different age groups: 4 to 7 years, and 8 to 12 years. This is called the 'RiuLand' where kids can experience adventures and have an unforgettable time under the supervision of RiuLand activity coordinators. They get to also play, learn and dance together with the hotel's mascot Calú who is a friendly sea turtle that was 'born' on one of RIU's wonderful beaches.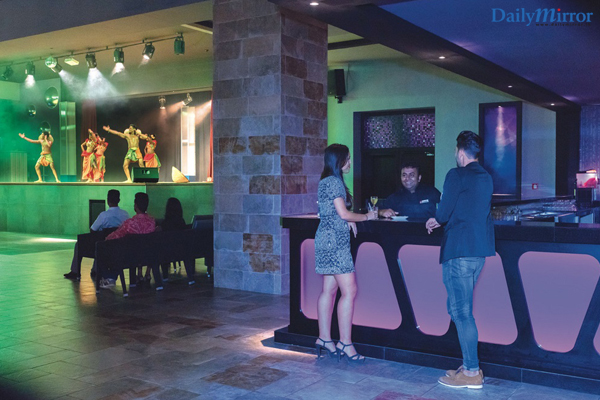 The hotel also has a creative program RiuArt for adults and children over 12 years of age where they can express their creativity in a relaxed environment with no time pressure, creating designs with colors, shapes, structures and just about anything, and an in-house drawing expert is available to guide them.
Hotel Riu Sri Lanka offers a 24 hour all-inclusive service and is located overlooking the beach and set against a stunning backdrop. The five-star hotel has 501 rooms that offer many amenities including a balcony or terrace, 43" flat screen satellite TV, air conditioning, an electronic safe and a complimentary mini bar. Riu Sri Lanka has two buffet restaurants, Riti Panna and Ceylon, including three other specialty restaurants; Asian specialities at the Kaori restaurant, Italian delicacies at La Forchetta, and barbecues by the beach at the Saute restaurant. The hotel serves comprehensive drinks at its four bars; Nuwara, The Purple Lounge, After Hours and swim-up bar Flamingos, including the Pacha nightclub. It features three large pools and a children's pool, sunbathing terraces, jacuzzi, gym and the Renova Spa wellness centre which includes a hairdresser and massage service, and much more. Indeed a perfect getaway for an entertaining all-inclusive stay. Watch Riu Sri Lanka video here http://bit.ly/2wglGQK