---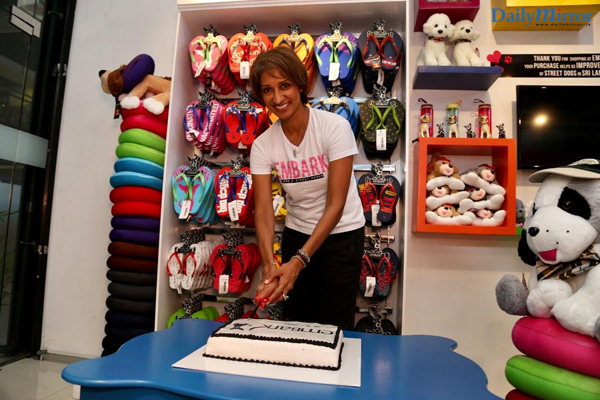 The pooch-inspired fashion brand opened its 10th store at K-Zone, Ja-Ela on the 29th of September.
Embark portrays the rising trend of brands which are backed by a purpose of goodwill. The brand is well known for its association toa positive social causebyfocusing on selling a range of clothing that communicates a message of improving the lives and supporting the street dogs of Sri Lanka.
"Embark is a brand that targets the new and growing socially-conscious consumer. I believethat shopping of the future shouldand will have a direct link to supportsocial causes in order for us to prosper as a society,in a country where all lives are equally valued," said Otara Gunewardene, entrepreneur andfounder of Embark.
Embark Stores offer an all-inclusive shopping experience for your family, including your pooch friend, with an array of fun and fabulous graphic tees, flip-flops, bags, and colorful fashion and doggie accessories. All profits are channeled towardsrescues, treatment, vaccination and sterilization programs and adoption days that are conducted three times a month.
The opening at Ja-Ela is just another step towards Embark's mission of reaching the far corners of our island with its philosophy of leading a compassionate lifestyle.