---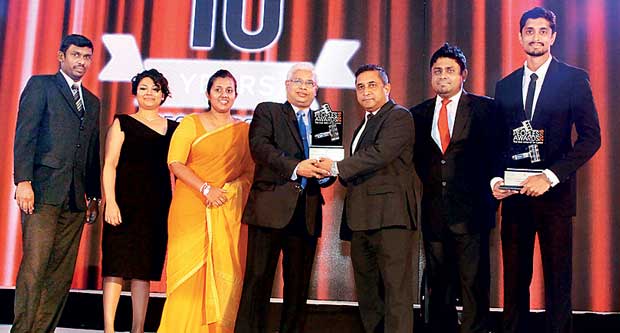 Fun loving Elephant House Necto has won the coveted "Youth Beverage Brand of the Year" accolade at the recent People's Awards 2016.

A significant honour for this much loved brand that has witnessed a resurgence in recent years, following the introduction of a new bottle and new marketing initiatives which has made it the life of the party once again.

Organised by the Sri Lanka Institute of Marketing (SLIM) and The Nielsen Company, the People's Award is a true testament to the voice of the consumers, since it is the public that judges the final winners, throwing their support behind their favorite brands, personalities, advertisements, films, teledramas, etc. Winners are selected based on a nationwide quantitative face-to-face surveys, conducted by Nielsen interviewers, which encompassed males and females between the ages of 15 to 60 and covered all districts of the country, over a period of five months.

Commenting on Elephant House's historic showing at the 2016 People's Awards, Ceylon Cold Stores PLC Head of Beverages/John Keells Holdings Vice President Daminda Gamlath said, "Elephant House Necto is a fun loving brand, truly the life of any party. And we are proud that our hard work keeping it centre stage year in and year out has finally been acknowledged at the People's Awards, the true barometer for people's sentiments. Further, it is solely thanks to our fans that we have won this coveted 'Youth Beverage Brand of the Year' award, proof of their unyielding belief and faith in our brand."