---
East West Properties PLC, one of the oldest real estate developers in the country, last week commenced commercial operations of its hotel constructed in Weligama Bay, a stock exchange disclosure by the company said.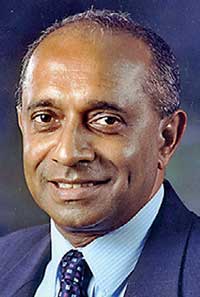 The 198-bed, 5-star property named Marriot Resort & Spa is so far the first and the only hotel managed by the international hotel chain, Marriot, in Sri Lanka.

The project had been East West Properties' main project for the past 6 years, and its opening has been delayed by over two years from March 2015.

The development of the estimated 350,000 square feet hotel was carried out by Weligama Hotel Properties Limited, a subsidiary of East West Properties PLC, the holding company for many diversified businesses such as commercial warehousing, land leasing, engineering and construction, ready mix concrete and media.

Although the company did not disclose how much it invested in total by the completion of the project, the estimated investment of the hotel was little over Rs.5.0 billion out of which Rs.3.5 billion had been spent by March 31, 2016, according to the company's annual report.

Marriot Resort & Spa is not the only hotel owned by East West Properties PLC as it earlier owned 97 percent of Ceylon Continental Hotel, which Nahil Wijesuriya, the company's charismatic founder Chairman held for two years before selling it for thumping capital gains soon after the end of the war in 2009. However Marriot Resort & Spa was the company's first hotel outside Colombo.
Marriot Resort & Spa targets tourists mainly from India, China and the Europe.

Wijesuriya, an entrepreneur and a real estate magnet, at the beginning of the project said he wanted to build at least another five hotels managed by Marriot International.

The company has properties across many prime locations in Colombo and outside with a total value of Rs.5.5 billion.

This is besides the lease hold property valued at Rs.28 million and investment property valued at Rs.87 million.

The group's long term liabilities stood at Rs.3.8 billion and also had a bank overdraft of little under Rs.210 million as of March 31, 2017.