---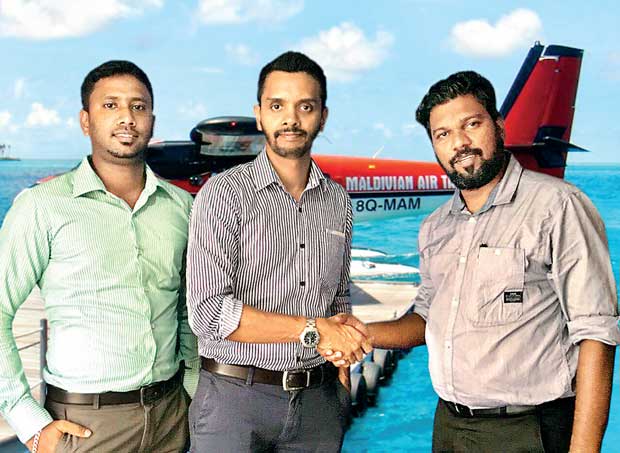 Prabuddha Ranaweera, Country head, Asanga Weerackody, Managing Director and Mohamed Raee, joint venture partner
Sri Lankan-based supply chain logistics company Eagle Logistics expanded their network to Maldives last week with an opening a new branch in the city of Male.
Managing Director of Eagle Logistics Asanga Weerackody said that Maldives is a country strategically situated in the middle of the Indian Ocean along key east-west trade routes and have always been closely intertwined with international commerce. So Eagle being an import logistics company, there are many opportunities to develop the product of imports.
He further said that we have always being different from the rest of the companies by introducing new products to the Sri Lankan market such as wide branch network, shipping desk solutions etc. So we believe that we could take these products to the Maldives market as well.
Eagle Logistics is an 11 years old freight company with over staff strength of 130 in Sri Lanka handling over 200 corporate customers.