---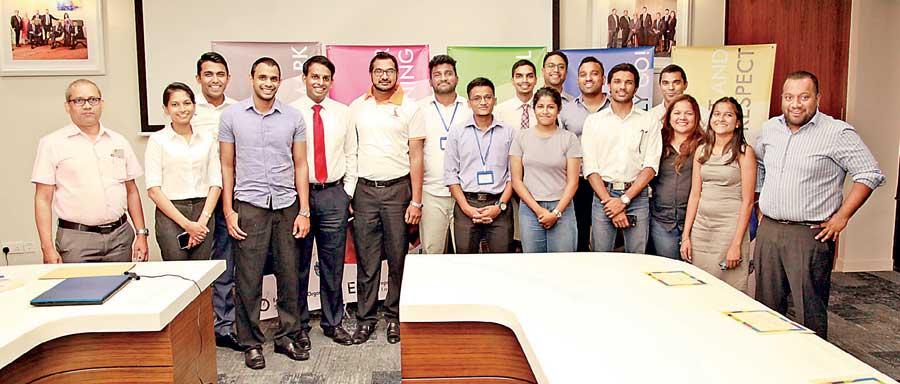 The Entrepreneurs' Organization's Global Student Entrepreneur Awards (EO GSEA) is a catalyst that inspires students and young people to start and grow entrepreneurial ventures.

The programme objective is to honor the world's top student entrepreneurs and to inspire other students to consider entrepreneurship. Last season, over 1600 students from over 50 countries applied for the EO GSEA and the top 56 student entrepreneurs selected through National level competed in EO GSEA in April which was held in Toronto, Canada. Axel Garcia Burgos, a student representing Puerto Rico, was named the 2018 GSEA Champion for his company, PRatian LLC.

This year, the Global Finals will take place in Macau, China in April 2019 and in order to select the Sri Lankan representative for this competition, Entrepreneur Organization Sri Lanka organized the Global Student Entrepreneur Awards (GSEA) National Finals in January 2019 in which ideas of young Sri Lankan entrepreneurs were presented to a panel of judges comprising Yasendra Amerasinghe CEO of Carmart (Pvt) Ltd, Dulith Senanayake Director of Swedish Trading Audio Visual (Pvt) Ltd, Jithendran Gajendran Partner of GAJMA & CO, Saurabh Udeshi Director of The Chinese Dragon Café (Pvt) Ltd, Richard Gunawardene Director at JAT Holdings (Pvt) Ltd

The final round of the local event was held at JAT Holdings Thalawathugoda, moderated by Revantha Devasurendra Director of ARRC Capital (Pvt) Ltd, where the panel of judges evaluated the products and ideas displayed by the promising entrepreneurs of Sri Lanka. Winner of the day was Uttunga Jayawardena Xylo Industries (Pvt) Ltd who is currently reading for his Attorneys at Sri Lanka Law College.