---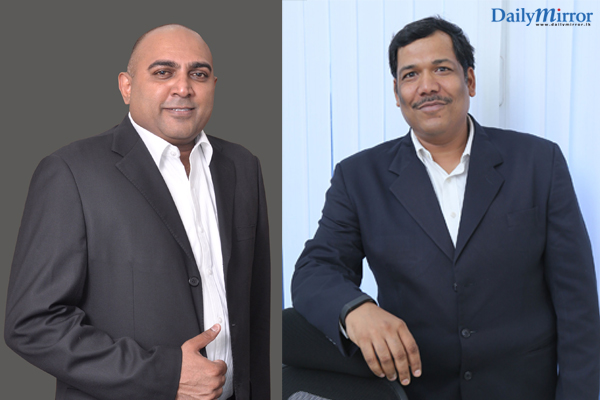 Suresh de Silva, Chief Executive Officer, EGUARDIAN Lanka (Pvt.) Ltd. and Rajesh Maurya, Regional Vice President - India & SAARC, Fortinet
EGUARDIAN Lanka, a value-added distributor of Fortinet cybersecurity solutions in Sri Lanka, unveiled the country's first Fortinet Technical Assistance Center (TAC) at World Trade Centerrecently. Staffed by a dedicated team of certified engineers, EGUARDIAN will be providing its clients and partners with level 1, 8x5 technical support for all Fortinet products and services through the TAC.
"We are delighted to open Sri Lanka's first Fortinet Technical Assistance Center to support our clients and partners who have trusted us with their business. Working together with Fortinet, we look forward to ensuring that they receive a timely response to any technical issues and that their Fortinet security infrastructure maintains the highest levels of performanceto protect their critical assets and data," said Mr. Suresh de Silva, Chief Executive Officer of EGUARDIAN Lanka (Pvt) Ltd. "This TAC also underscores Fortinet's commitment to providing a team of certified engineers who will be on hand to offer the highest levels of service."
"The launch of the Fortinet Technical Assistance Centre in Sri Lanka will ensure support is readily available to customers at any point of time to ensure business continuity," said Mr. Rajesh Maurya, Regional Vice President, India & SAARC at Fortinet. "The Fortinet Security Fabric positions us well to provide industry-leading technology to protect our customers against aggressive threats. With our local support centre, we are complementing our best of breed solutions with enterprise grade support to ensure our customers stay secure and protected."
As the first cybersecurity solution provider to offer such a service locally, this move by Eguardian and Fortinet will enable customers and partners to receive faster troubleshooting for their day-to-day issues. They will gain fast and easyaccess to technical support via a web portal and email including processing of returns and replacements for hardware failures.
EGUARDIAN has also made significant investments in maintaining an ample supply of hardware components in its local stores to minimize clients' downtime. This, together with the fact that the Return Merchandise Authorization (RMA) process will now be handled by the local TAC, will letEGUARDIAN further speed up ticket resolution.
EGUARDIAN Lanka, a member of LIMRA Holdings,is a provider of cyber security services which specializes in digital forensics, threat hunting and threat intelligence services. With its head office in Colombo, the company has operations in Singapore, Hong Kong, Oman and Bangladesh as well as a strategic office in Atlanta, USA. EGUARDIANLanka is the sole distributor of Fortinet'scybersecurity solutions in Sri Lanka and Maldives also the value-added distributor for Radware, Hewlett Packard Enterprise (HPE), Algosec and Arista solutions in the country.