---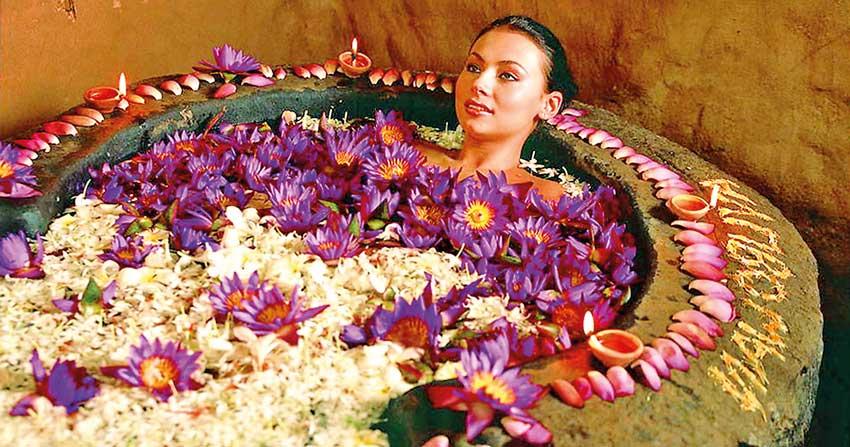 To be facilitated with assistance of Sri Lanka Tourism
Aimed at promoting SL as a high-quality destination for wellness services
By Shabiya Ali Ahlam
Sri Lanka's wellness sector is slated to come under spotlight next year with the country's apex export promotion authority, the Export Development Board (EDB) exploring the possibility of hosting a wellness tourism summit in 2021.

To be facilitated with the assistance of Sri Lanka Tourism, the summit is planned to have representations from national and international wellness service providers.

The objective of the event is to promote the island nation as a high-quality destination for wellness services on a global scale, the Sri Lanka Tourism Development Authority (SLTDA) said.
The local wellness tourism sector has received fresh focus with the EDB recognising wellness tourism as a 'thrust sector' in the National Export Strategy (NES) 2018-2022.

Acknowledging that the country has natural and traditional endowments that can be used to develop a sustainable wellness tourism industry, the EDB has undertaken a series of initiatives to transform the sector to become a top revenue earner of the country.

According to the SLTDA, the EDB intends to implement product development and brand development initiatives proposed by Linser Hospitality Managing Director Dr. Franz Linser, for the Sri Lanka wellness tourism sector.

The initiatives would be carried out in partnership with the line agencies and funding partners to promote the local wellness sector under the brand 'Sri Lanka – Body and Mind'.
The Sri Lanka – Body and Mind brand was developed and designed by Linser Hospitality in collaboration with the renowned Germany-based marketing agency, Factor GmbH.

Dr. Linser had previously extended his services to the EDB, where he undertook a rapid assessment on the potential of the Sri Lankan wellness tourism industry. The assessment was carried out with financial and technical assistance from the Australia Market Development Facility.
The rapid assessment exercise on the potential of Sri Lanka's wellness tourism industry outlined the main cornerstones the country needs to develop, at a public sector and private business level, in order to be perceived as a top-notch wellness destination. One of the key target audiences identified is the German-speaking market.

Dr. Linzer was also engaged in formulating strategies in the areas of product development, marketing and branding for the wellness sector. The extended efforts were funded by the Delegation of the EU to Sri Lanka and the Maldives.

The SLTDA shared that the key proposed element of the marketing strategy is creating an online content hub that displays all essential content and information on wellness and health tourism in Sri Lanka.

While also allowing bookings, the website will be supplemented with active presence on social media platforms such as Facebook and Instagram, where it would gain mileage by taking onboard with bloggers, journalists and celebrities.

The Sri Lankan wellness tourism industry made its debut on the world stage in November 2019, when the EDB arranged for local sector players to participate in the World Travel Market, UK.